Rock and Roll Hall of Fame subject of program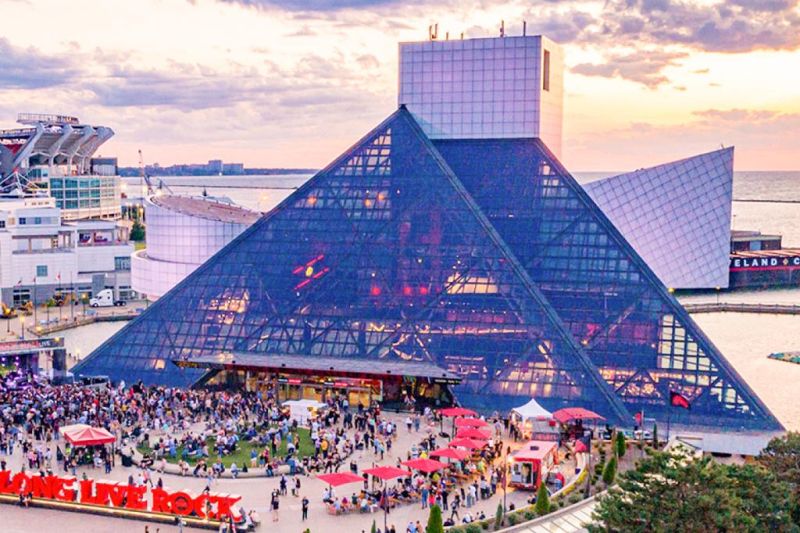 On Thursday, April 29 at 6:30 p.m., Cleveland radio celebrity Norm N. Nite, also known as "Mr. Music," will talk on Zoom about his book, "The House That Rock Built: How It Took Time, Money, Music Moguls, Corporate Types, Politicians, Media, Artists and Fans To Bring the Rock Hall to Cleveland." Nite will go back in time to describe the community effort that culminated in Cleveland becoming home to the Rock and Roll Hall of Fame.
Since its opening in 1995, more than 10 million visitors have come to the Rock and Roll Hall of Fame, cementing Cleveland's image as the "Rock and Roll Capital of the World."
The structure designed by architect I.M. Pei stands on the shores of Lake Erie. Many people are not aware that if singer and actress Lesley Gore hadn't contacted radio personality Norm N. Nite in August 1983, the iconic landmark would not have been built in Cleveland.
Earlier that summer Gore had learned the newly formed Rock and Roll Hall of Fame Foundation was looking for a city to house their planned museum honoring the history of rock. Gore knew a year earlier Nite had pitched an idea for a similar museum, so she reached out to let him know other figures in the music industry were working to turn his dream into a reality.
Nite immediately joined the project's rules and nominating committee and spearheaded the campaign to bring the museum to Cleveland. At the time the search committee was considering several other cities including Memphis, Detroit, Los Angeles and New York, but Nite argued the city's deep historical connection to rock music through Alan Freed and the Moondog Coronation Ball made Cleveland the best location.
He began lobbying local and state politicians, fundraising with music moguls and civic leaders, and promoting the museum to the broader Cleveland public. As fans got involved, especially with their overwhelming response to a USA Today phone poll, Nite's campaign to bring the Hall to Cleveland was ultimately successful.
This book, told from Nite's perspective, draws on both first-person accounts and exclusive interviews with influential business leaders, government officials and giants of the music industry. A detailed record of the Rock Hall's inception and creation, The House That Rock Built, becomes a tribute to the people who made it happen.
Go to www.doverlibrary.org/register or email Sherrel Rieger at srieger@doverlibrary.org to receive a Zoom invitation. For more information call Dover Public Library at 330-343-6123.