Season unveiling coming to PAC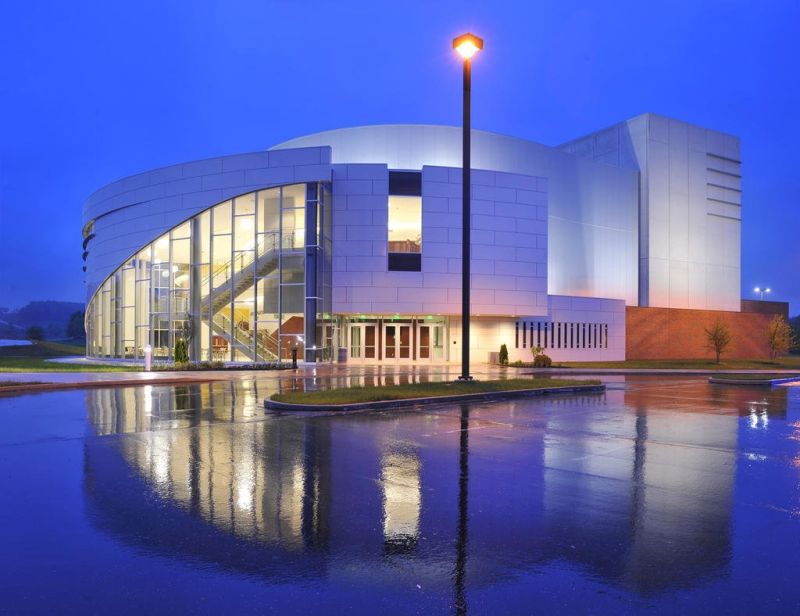 The Performing Arts Center at Kent State Tuscarawas will announce its 13th season on Saturday, June 10 during an unveiling event at the Performing Arts Center.
The event will begin at 7 p.m. with the formal unveiling, followed immediately after by a reception in the lobby. The event is free and open to Performing Arts Center members. A livestream of the announcement will be available on the Performing Arts Center's website.
"We're thrilled to announce another season full of potentially once-in-a-lifetime experiences," said David Mitchell, general manager of the Performing Arts Center. "We also invite everyone to become a PAC member and help us to provide access to the arts to everyone in our community and beyond. The financial support from our members is the bedrock on which thousands of amazing, shared experiences are built each and every year."
Members of the Performing Arts Center receive certain benefits not available to the general public. In addition to attending the unveiling event, members are the first to purchase tickets during special presale periods. Members of the dean's circle and sustaining patron levels have the option to have seats held for their exclusive purchase and complimentary tickets to select shows on the season. Several new membership levels have been added this year with additional benefits including reserved parking spots and admission to the PAC's newest preshow reception space, The Pit. A portion of every membership is tax-deductible.
While PAC memberships are available all year, the deadline to purchase memberships with the benefit of attending the June 10 unveiling is Monday, June 5.
PAC members will have exclusive access to purchase tickets to the 2023-24 season from Monday, June 12 to Wednesday, June 21. Packages of four or more shows can be purchased by nonmembers beginning Thursday, June 22. Single-show ticket sales will begin Monday, June 26.
Memberships can be purchased in person at the Performing Arts Center box office, online at www.kent.edu/tuscpac or by calling 330-308-6400. The box office is open Monday through Friday from 8 a.m. to 5 p.m.
The Performing Arts Center at Kent State Tuscarawas is located at 330 University Drive NE, New Philadelphia.
The Performing Arts Center's 2023-24 season is sponsored by the Tuscarawas County Community Foundation.