Strasburg students to perform play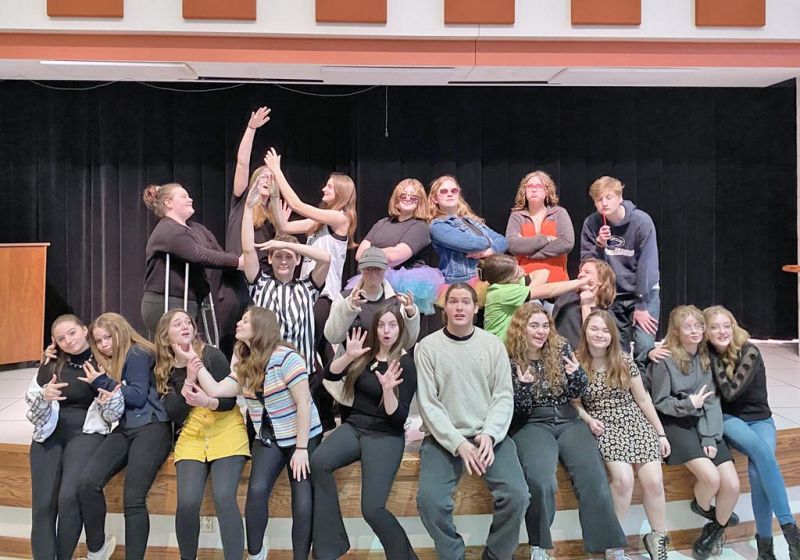 Strasburg High will present a 90-minute spring play titled "Yearbook" on Friday, March 17 and Saturday, March 18 at 7 p.m. in the school. Doors will open at 6:15 p.m. The cost is $5.
According to Rachel Ripley, drama advisor, "Yearbook" by Steven Fendrich is produced by special arrangement with Pioneer Drama Service Inc.
"I was looking through the catalogue for a play and read where this play shows teenagers in a positive light," she said.
According to Ripley, the previous plays were farces. She said this play is very funny but includes serious scenes, which the students enjoy.
"The play shows a group of yearbook students reminiscing over the school year's past events. It was written to show the positivity of teenagers instead of a focus on negativity. It consists of experiential staging where the entire cast is on stage for the show. It will leave audience members with a feeling of hope and optimism for the future," Ripley said. "I have been directing plays in the district for 10 years. Students have taken ownership of this play. I am so proud of them."
The cast includes James Fischer, Violet Thomas, Nathan Keim, Aubrey Fry, Leah Fry, Andelyn Jones, Ericka Raderchak, Madeline Ward, Savannah Powell, Riley Fry, Maya Fierbaugh, Sadie Thomas, Mia Gehring and Maddie Powell.
The crew includes Lucas Blankenship and Myla Wallace, sound; Cloey Colwell and Jacey Pyle, lights; Kelsey Patterson, stage manager/curtain; and Maddison Bowers, Agitha Farmer and Shelby Kinsey, stage crew.
Strasburg High is located at 140 N. Bodmer Ave. in Strasburg.