Students to perform play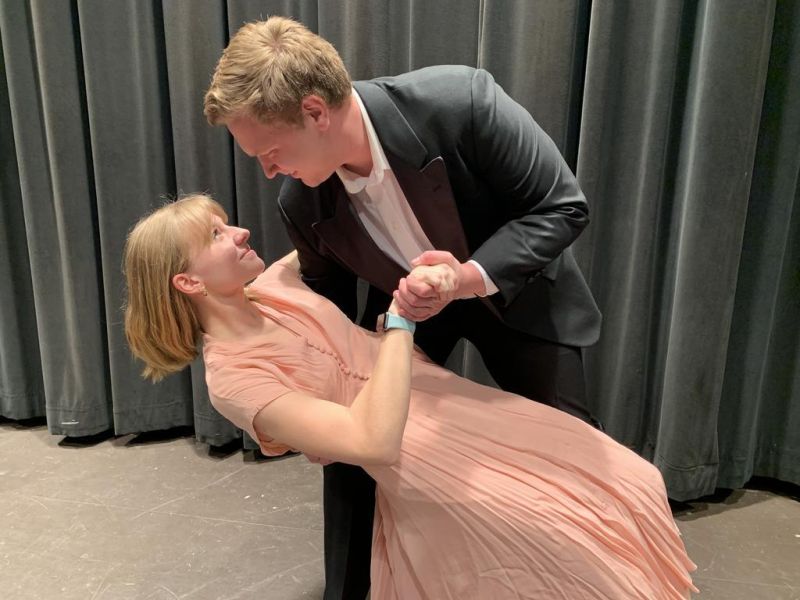 New Philadelphia High School will present "Crazy for You" March 30 through April 1 in Welty Auditorium. With a book by Ken Ludwig and music and lyrics by George Gershwin and Ira Gershwin, "Crazy for You" has familiar hits like "I Got Rhythm," "Embraceable You" and "Nice Work If You Can Get It."
The show will feature Nathaniel Demuth (Bobby Child), Grace Maddux (Polly Baker), Jacob Roman-Willey (Bela Zangler), Emma Demuth (Irene Roth), Brad Waugh (Lank Hawkins), Marilyn Stokey (Patricia Fodor), Luc Poirier (Eugene Fodor), Abigail Prucha (Tess) and Bella Kaput (Patsy).
The rest of the cast includes Mackenna Armstrong, Brooke Corbin, Ricardo Cruz, Heather Demuth, Garin Gingerich, Scarling Hershberger-Budavich, Jordi Kopp, Jonathan Mendoza Jones, Helen Morris, Kenzie Murphy, Sydney Purcell, Gabby Riesen, Katelynn Scott, Derek Shimek, Addy Van Arsdalen, Eliza Van Arsdalen, Colton Walker and Neka Washington.
The show is directed by Sarah Spies with assistance and choreography by Shannon Mitchell and musical direction by Kristi Prucha. Show times will be Thursday, Friday and Saturday at 7 p.m. Tickets are $7 for adults and $5 for students and seniors. Tickets may be purchased at the door or online at www.our.show/nphs-crazy.
New Philadelphia High School is located at 343 Ray Ave. NW in New Philadelphia.