Teens can submit writing and art to magazine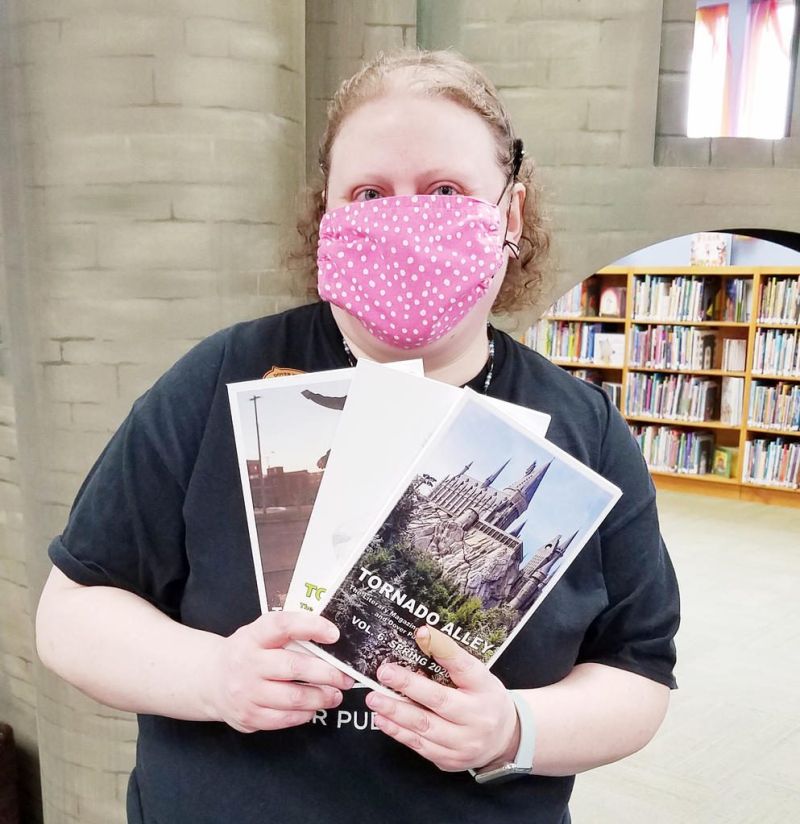 This spring local teens grade 6-12 are invited to submit their original writing and artwork to the Dover Public Library for a chance to be published in the library's teen literary magazine, Tornado Alley.
Submission forms are available at the library, at Dover High School and online at www.doverlibrary.org/departments/teen-programs/tornado-alley/. The deadline for submissions is Feb. 27.
Teens also may apply to be an editor during this time to help the library select works and make other publication decisions. Interested teens can call the library at 330-343-6123 for more information.
Any teen living in Tuscarawas County may submit up to four pieces for consideration. Submission categories are fiction, creative nonfiction, poetry and art. Written submissions are to be typed using 12-point font and double spaced.
Art submissions are to be 8-by-10 color copies or photographs of the work. All submissions must have a title. Full submission guidelines can be found on the back of the submission form.
Each year a team of teen editors, plus the Dover Public Library's teen/outreach services manager, review all of the submissions to determine the works that will be printed in the magazine. Selection is based on grammar, style, creativity and content. Final selections will be made by April 1.
The literary magazine is funded by a 21st Century Afterschool Learning Grant with Dover High School, which supports communities in creating learning opportunities outside the classroom such as the Dover Public Library's Mobile STEAM Lab.
"We are excited and grateful to be able to offer this project for the seventh year," teen/outreach services manager Liz Strauss said. "Tornado Alley is a great opportunity for our creative teens to connect with each other and to share their work with the community."
Tornado Alley will be printed locally and made available online. Copies will be available free of charge at the library while supplies last. In addition, a copy will be put in the library's teen collection for patrons to check out for years to come.
A reception, held either in person or virtually, will be held in May to celebrate all the teens who make this project possible. Details on this event will be announced when they are available. For more information on Tornado Alley, patrons can visit www.doverlibrary.org/departments/teen-programs/tornado-alley/ or call Liz Strauss at 330-343-6123 or email strausel@doverlibrary.org.
Dover Public Library is located at 525 N. Walnut St. in Dover, across from the new Dover High School, and online at www.doverlibrary.org.