The Diamonds to perform at Lions Lincoln Theatre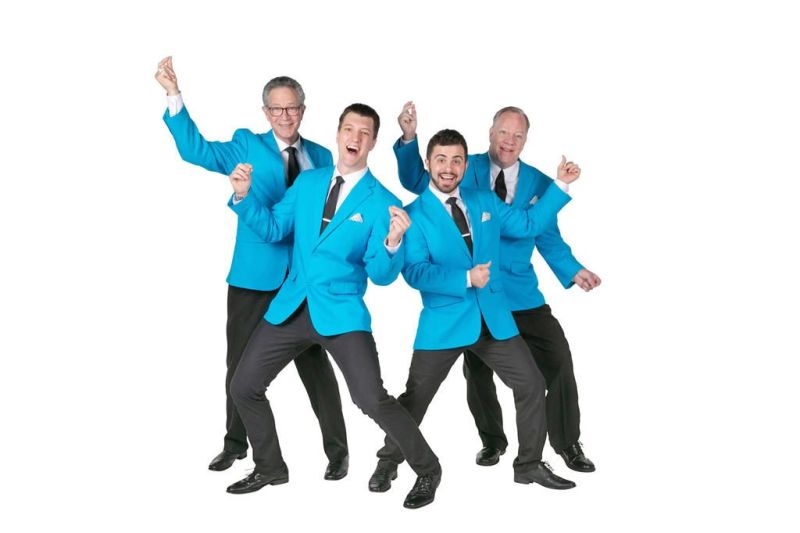 The rock 'n' roll group, The Diamonds, will perform their hits and other popular songs from the '50s and '60s on Saturday, Oct. 5 at 7:30 p.m. at the Lions Lincoln Theatre, 156 Lincoln Way E., Massillon. Tickets are $20 for the balcony and $25 for the floor. All seats are reserved and may be purchased online at www.lionslincolntheatre.org or by calling 330-481-9105.
In 1957 The Diamonds released an instant hit called "Little Darlin'." The song continues to sell worldwide and has been dubbed the National Anthem of Rock 'n' Roll. To date it has sold approximately 20 million copies. The Diamonds continue to expand their audience to this day, performing in a variety of venues and settings worldwide.
The Diamonds charted 16 hit singles on Billboard's various charts in the late 1950s and early 1960s including top-10s with "Little Darlin'," "Silhouettes" and "The Stroll."
In 1957 "Little Darlin'" spent eight weeks at number two on the Best Sellers in Stores chart, which was the leading singles chart before the launch of the Billboard Hot 100 in 1958. The smash finished as the number-three song on Billboard's year-end recap of the Best Sellers in Stores chart, behind only Elvis Presley's "All Shook Up" (number one) and Pat Boone's "Love Letters in the Sand" (number two).
Their many honors and accolades include three Gold Records ("Silhouettes," "The Stroll" and "Little Darlin'"), 33 appearances on American Bandstand, soundtrack — "American Graffiti," soundtrack — "Happy Days," Vocal Group Hall of Fame members and Doo-wop Hall of Fame members.
Their show includes humor, choreography, musicianship and a Vegas-style presentation.