Tuscarawas County Art Guild to present show Nov. 18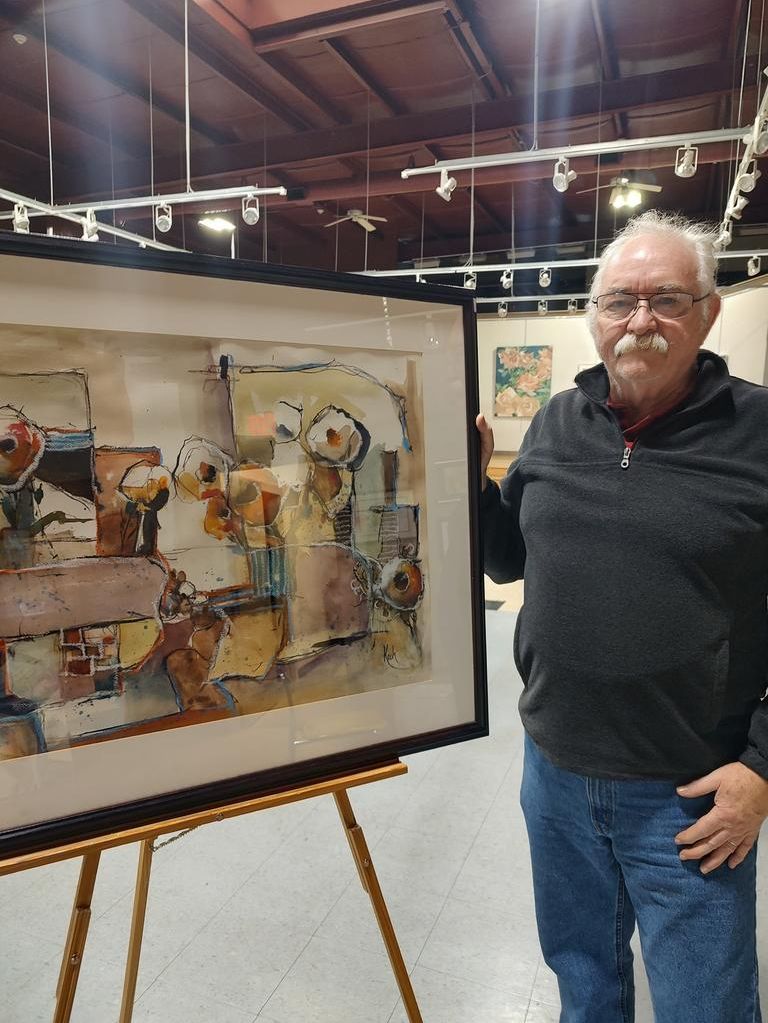 The Tuscarawas County Art Guild will present its annual art show on Nov. 18 at a reception held from 6-8 p.m. The eighth annual show will offer a varied collection of art in various media.
"It's really a great variety this year," Sarah Andreas said. "We have marble sculpture, paintings in oil, watercolors and acrylic, photographs, and some pottery."
The show is free and open to the public. Entries for the show have closed and now enter the judging phase. Entries have come in from around the area and from artists in other states who have ties to Tuscarawas County.
Bill Koch, president of the Tuscarawas County Art Guild, said the show is seeing more entries this year as the group continues to recover from the pandemic. "We have more entries now and more varied entries," he said. "It's really a very fine show."
The show is juried and judged by professional Zanesville artist Mike Seiler, who also will speak at the Nov. 18 reception, a first for the show. "No one has ever volunteered to do that, but Mike is going to talk about the show and the entries that night," Koch said.
Koch has been working to grow the show from its beginnings eight years ago. "You need to have a juried show to give it a little prestige," he said. "I'd love to have 500 entries to look at and consider."
The show will award a Best in Show, five Awards of Excellence, five Awards of Merit and four honorable mentions. "So about 15% of entries will take something home," Koch said. "We have 104 pieces of art in all media entered this year."
In addition to refreshments, the reception will feature live jazz and Seiler as speaker.
"We really have gotten entries from all over in the past, before COVID slowed things down," Koch said. "We are finally coming out of that struggle. Now we have entries from around Tuscarawas County, from Wheeling, West Virginia and from Steubenville. It is good to have a wide range of art and represent a broad area of talent."
Koch feels the area is greatly enriched by its commitment to the arts. "We have the Performing Arts Center at Kent State, art galleries, outdoor art, dance studios and so much now. That culture of encouraging the arts is a good way to help build the local economy and attract businesses. It draws people here year round. It all helps us to grow as a community."
Anyone interested in learning more about the Tuscarawas County Art Guild can visit the website at www.tuscarawascountyartguild.com.
"We have regular meetings, and you'll find a membership application at the website," Koch said. "You get a one-year membership for just $30. The art guild awards a scholarship to an area student starting out with an arts education. We've awarded $1,000 each year for the last three years.
"We really see remarkably high-quality art from local artists at this show every year. The level of work people are doing is right up there. This year brought us some varied work representing several disciplines. It's an excellent show."
The Tuscarawas County Center for the Arts is at 461 Robinson Drive SE in New Philadelphia.