Wayne Center Ballet shows coming to Orrville High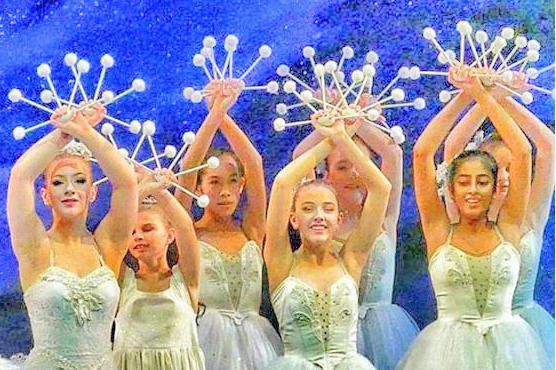 The Wayne Center Ballet will present three performances of "Winter Sleighride." This new ballet is inspired by the holiday favorite, "The Night Before Christmas."
Join the Fraser family as they travel to the North Pole and meet a whimsical cast of elves, toys and St. Nicholas. Performances will be at Orrville High School's auditorium on Saturday, Nov. 16 at 2 and 7 p.m. and Sunday, Nov. 17 at 2 p.m. Tickets are $15 for general adult admission and $8 for students and seniors. Tickets are on sale online at www.wayneartscenter.org.
The show will feature Wayne Center for the Arts' 31-member student dance company, The Wayne Center Ballet. Students audition for placement into the company during the summer, and following their rehearsal schedule, they present three full public performances per year along with a variety of other guest appearances.
"Winter Sleighride" is this year's traditional winter ballet. This spring the Wayne Center Ballet also will present the contemporary "New Works and Director's Cut" and the classic family story of "Oz."
Performances of "Winter Sleighride" will include a rotating group of roughly 40 students from the Wayne Center for the Arts' Community School of Dance. These younger students will take the stage as stars and fairies.
As a new partnership in 2019, the Wayne Center Ballet will welcome nine select members of the Holmes Center for the Arts' ballet to this feature performance. Holmes Center for the Arts will in turn host dancers from the Wayne Center for the Arts for a performance of "Waltz of the Snowflakes" at the Ohio Star Theatre and Franklin High School.
Wayne Center Ballet dancers performing principal roles this year include Rittman High School sophomore Briana Shearer, Wooster High School freshman Duncan Grimes and Parkview third-grader Kinsey Sipos as the Fraser family; Wooster High School junior Oneli Basnagala as the Snow Queen; and Wooster High School sophomore Nurain Samantha Amier as the Music Box Dancer.
Guest artist Ethan Michael Lee, faculty member at Wayne Center for the Arts, also will appear as the father of the adventuring family.
Wayne Center for the Arts is a nonprofit community arts center in Wooster, dedicated to "enriching lives and strengthening communities through art."
Orrville High School is located at 841 N. Ella St. in Orrville.