Wayne Center for the Arts offers a rare double exhibit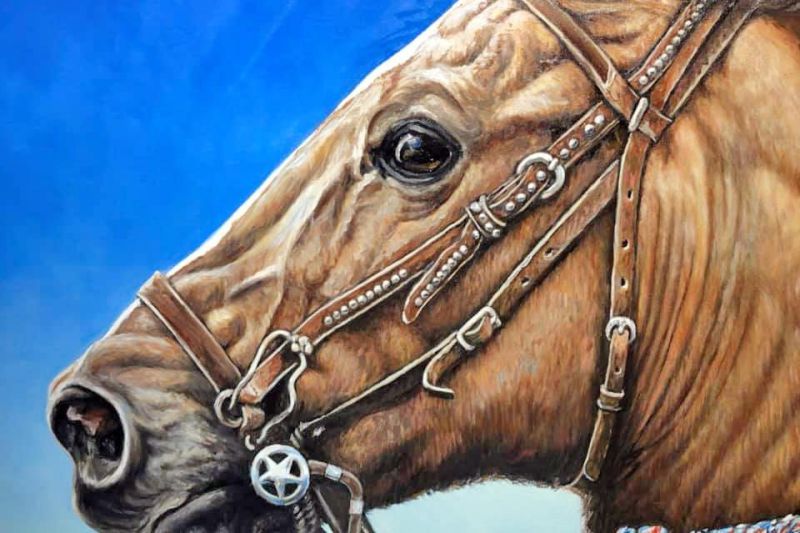 A double exhibit will be highlighted at the Wayne Center for the Arts in the Looney and Gault Galleries on May 24.
On one side the work of photographer T. Christopher Ottinger will be featured with his show, "The World According to Joe." Ottinger is a multiple-time Army veteran whose work explores the relationship of military service and civilian life.
In "The World According to Joe," Ottinger views his travels through the eyes of a G.I. Joe action figure. This exhibit is made possible with support from Puffin Foundation West and Stephen Shapiro.
In the other gallery, the works of this year's Wayne/Holmes Artists' Exhibition People's Choice award winner Margaret Freed will be featured.
Freed paints rural themes in oil and watercolor. Viewers will see a sampling of her evolving style in "Equine Expressionism and Other Works." Included are samples of her illustrations and personal work, equine oil paintings, and examples of a new group of work that represents the next phase of her artistic journey.
These exhibits will open with a reception on May 24 from 6-8 p.m. and will be on display until June 22. As always the exhibit and reception is free and open to the public.
Wayne Center for the Arts is located at 237 S. Walnut St. in Wooster.