Bridging the community-wide gap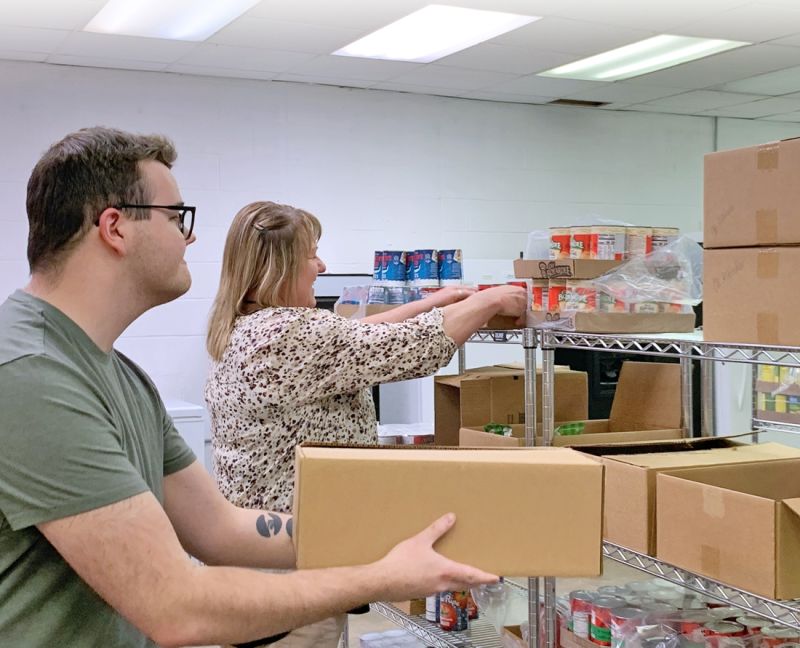 Since 1966 Community Action Wayne/Medina has been assisting community members with child and family development and support, mortgage, rental and utility assistance, transportation services and so much more. As a federally funded and supported program, CAW/M's goal is to provide these services and opportunities to thousands of low-income individuals and families to improve their lives and generate a positive impact in Wayne, Medina and surrounding communities.
"Community Action offers many programs designed to support children and their caregivers even before a child is born," CAW/M CEO James Fox said. "The Early Head Start program for children up to age 3 actually begins by working with mothers-to-be right in their homes, offering general parenting and nutritional guidance with a wrap-around focus of helping the entire family."
CAW/M staff members are able to work with parents and children and recognize and address any physical, social or emotional deficits before Head Start begins.
Head Start, the federally funded preschool program for children ages 3-5, ensures children have the skills they need to succeed before they transition to kindergarten.
"These are services that families wouldn't find in a traditional preschool program," Fox said. "Programs run from August through May, a traditional school year, with year-round programs offered in some instances."
As CEO of CAW/M, extended childcare and flexible options for families is one of Fox's priority initiatives.
"We have five-star ratings at all of our eight Head Start locations," Fox said. "This is a difficult achievement and something we are very proud of. Over 750 children and families are supported by these programs every year, but we know that we can do more to help families in need of childcare."
Early Head Start and Head Start are just the beginning of the programs and services available to the community at CAW/M. Economic assistance, housing assistance, home repairs and weatherization are all available for those who are eligible.
"Programs like the Home Energy Assistance Program assists with energy bills, and the Percentage of Income Payment Plus Plan is an extended payment arrangement with regulated utilities based on income," Fox said. "Our goal is to first let people know these programs exist and to then assist them in getting the specific help they need."
Another area of need that CAW/M addresses is transportation.
"Whether it's your job, seeking healthcare or getting groceries, if you can't get there, you can't get the help you need," Fox said. "We have mechanics who work with us and help with car repairs so people can work and get where they need to go. Transportation is essential."
Fox would like to develop a transportation program that would get people anywhere around the greater area they need to be.
"People often don't seek help outside their immediate circle due to lack of transportation," Fox said. "Things like job interviews and more advanced medical care are simply not an option. It's another one of our goals to provide people the transportation they need to expand their world and their opportunities."For all of the current services and future goals of the CAW/M, volunteers and donations are always needed. CAW/M has many volunteer opportunities available to community members who want to help support their programs today and goals for the future. CAW/M has always been dedicated to educating families and supporting self-sufficiency through education, health and household stability.
"We're here to bridge the gap impacted by poverty in these communities," Fox said. "Together we can provide people in need with the resources to empower them to meet any challenges they might face, either long term or a one-time crisis. We get people the help they need because when our low-income neighbors flourish, the entire community benefits."
Community Action Wayne/Medina is located at 799 N. Court St. in Medina. The Wayne County office is located at 905 Pittsburgh Ave. in Wooster. For more information on both locations and all services offered, call 330-723-2229.