Construction to begin on First Fed facility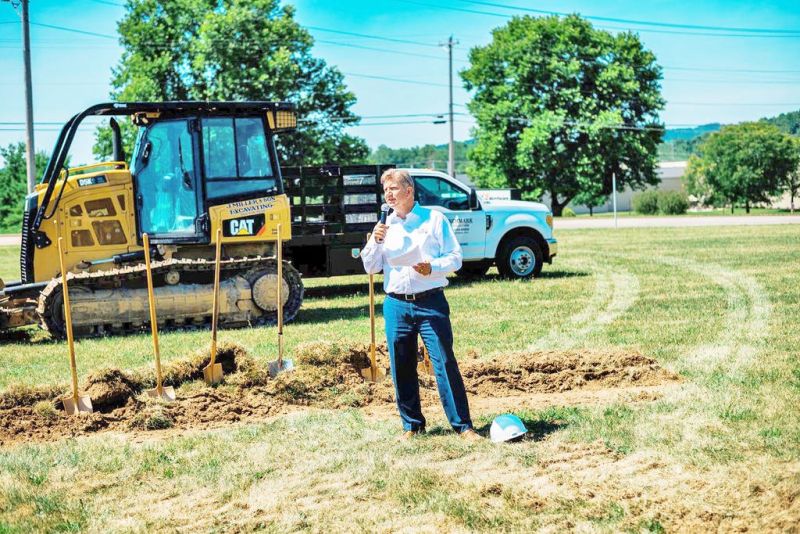 First Federal Community Bank announced construction is scheduled to begin Aug. 3, following the official groundbreaking held July 15, on the First Federal Financial Education & Operations Center to be located at the corner of North Wooster Avenue and West Ohio Avenue in north Dover.
The campus will include the eighth banking facility, office space for bank operations, and a large space to accommodate bank and community financial education, professional development, and training events.
First Federal partnered with K-4 Architects to complete a multi-level design, which includes brick, stone and metal features. Benchmark Construction was awarded the general contractor bid, and they will utilize as many local contractors as possible during the construction of the facility. Construction is anticipated to take 12 months with a late summer 2021 opening.
"One-hundred-twenty-two years ago in 1898, the Dover Building and Loan Company was founded by citizens who wanted to have a profound impact on the economic well-being of a small but growing Canal Dover Ohio area," said Trent Troyer, First Federal Community Bank president and CEO. "Although they may not have articulated it the same way, the spirit of their endeavor and our mission remain the same: to empower the financial well-being of our community one person or business at a time."
The building will have the most current technology, a significant amount of natural light, huddle spaces for collaboration, state-of-the-art employee gathering areas and staff wellness space.