CorTech opens Wooster site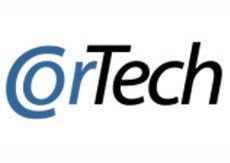 On Dec. 13 the Orrville Area Chamber and Wooster Chamber partnered for a ribbon cutting to celebrate CorTech International's new location in downtown Wooster.
The new CorTech office is in Wooster at 243 E. Liberty St., Suite 150. The new office provides space for a lobby, offices and conference room.
"The new space provides us with more visibility," said Jerrilynn McDaniel, branch manager at CorTech. "Our previous location was difficult for clients to find and was in the back of a building. This space is easy to find and provides us with great views of downtown."
CorTech is a certified, minority-owned, full-service staffing firm that focuses on contract, contract-to-permanent and direct hire professionals at all career levels. The organization has experience supporting a range of labor categories including industrial, administrative, business professional, information technology, engineering, call center and medical.
CorTech utilizes its own proprietary recruitment software and candidate database to assist the staff in sourcing clients' needs and tracking all openings.
CorTech's staff provides tools, training, resources and experience to navigate employment regulations and reduce the cost and burden of providing qualified labor and employment service for one's organization.
For more information email McDaniel at jmcdaniel@cor-tech.net.