Earn your title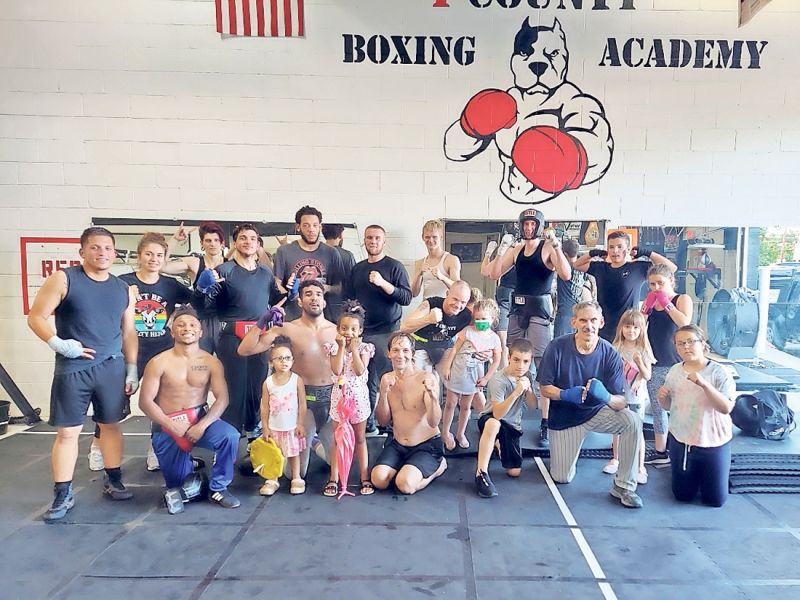 The T in T-County Boxing Academy stands for Tuscarawas, but it could stand for time-tested — a throwback to when training was the one tried and true way to make a name for yourself.
Students at the USA Boxing-certified old school gym are making their mark for their talents in boxing, MMA, Muay Thai and other martial arts disciplines.
The T could also stand for technique.
"In boxing technique it's old school. Because when you sign up, you're going to attend classes for at least a month before you ever put the gloves on," T-County Boxing Academy marketing director Randy Lindsay said.
Gym leader and head instructor Lee Kreisher opened T-County Boxing in 2016 and knows what it takes to go the distance. Before retiring as a professional boxer in 2016, he fought at Madison Square Garden.
"Lee has his approach to boxing," Randy Lindsay said. "First, you learn balance, footwork, how to throw a punch, take a punch, block a punch… no gloves — you shadowbox. Next, you graduate to speed bags and heavy bags, and then when you know the fundamentals and how to stay safe, you get in the ring and spar."
As a result of the gym leader's deliberate approach, the skills his students learn in the ring are skills they take with them on and off the field.
"High school football players and wrestlers take up boxing because it helps them with their chosen sports," Randy Lindsay said. "We have boxers in our youth classes with ADHD or who would act out at school or maybe had a little brush with the law, and the training — the one-on-one coaching and support we do — has helped their self-discipline and confidence."
Everyone has some fight in them. Children as young as 6 can participate in youth boxing Wednesday and Friday from 5-6:30 p.m. and Wednesday and Friday from 6:30-8 p.m. Adult boxing classes are open for all skill levels. You don't have to be training for Madison Square Garden.
Mary Beth Kreisher has calorie-burning boxing cardio sessions Monday and Wednesday from 8-9 p.m. and Saturday from 10-11 a.m. On Tuesday and Thursday, those as young as 13 can join Bryan McAbier in Muay Thai from 5:30-7 p.m. and MMA from 7-8:30 p.m.
T-County Boxing carries Rich Piana 5% Nutrition, Universal Nutrition's Animal line, Terphouse Farmz's CBD oil, and Kill Cliff's energy and recovery drinks.
Whatever the T in T-County Boxing means to you, whatever your fitness goals might be, it's a place to earn your title.
Find T-County Boxing Academy at 1203 E. High Ave., New Philadelphia (330-432-2197). Find them on Facebook at KreishersBoxing. For shop inquiries, call 330-243-4128. This story has been underwritten by T-County Boxing Academy.