Forged on trust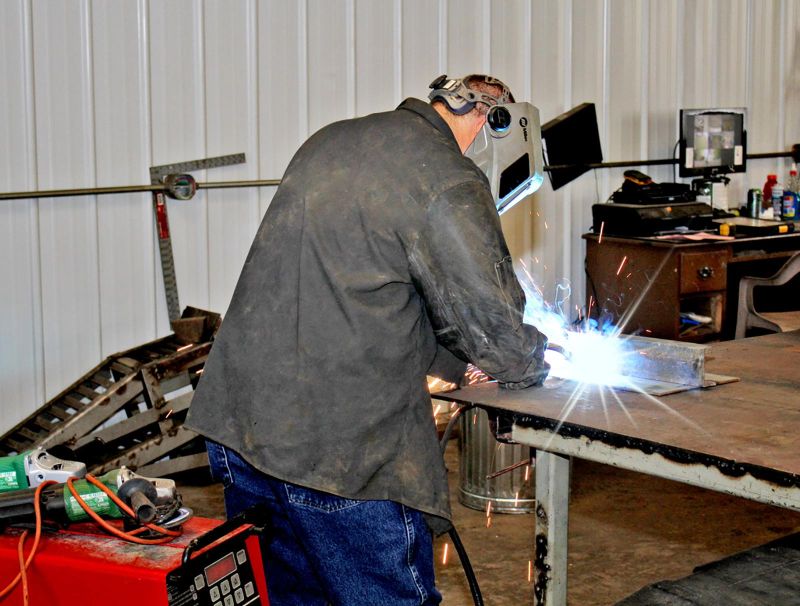 When a truck or excavator is sitting idle, its owner is losing precious time and money.
Rodney Butler understands that. That's why he often can be found, welding torch in hand, working late at night to get a customer's job completed by the next day's start of business.
"We do whatever it takes to get our customers up and working," said Butler, owner of RB Precision Welding & Fabricating LLC in Killbuck. "If that includes working all hours of the night to get something fixed, that's what we do."
Butler recalled a recent job reconstructing the bucket of an excavator. "The customer dropped it off and asked if we could fix it by the next morning. We had to cut it apart and weld on a new bottom and a cutting edge. We were in the shop until one o'clock in the morning, but the customer was up and running at the start of the day," he said.
In January, Butler leased a building and took his three-year-old business full-time.
Welding has long been a part of his life. "I'm a third-generation welder," he explained. "My grandfather and father both had their own welding businesses."
For more than 10 years, Butler welded for Pride of the Hills Manufacturing, a large oil and gas equipment company in Killbuck, while doing some side work on his own since 2015. When Pride of the Hills shut its doors last fall, Butler saw an opportunity to take his business to the next level. Along with a part-time welder with 30 years of experience at Pride of the Hills, Butler now works on a wide variety of trucks, construction and just about anything else that can be welded.
"Most people bring their jobs to the shop, but we also have portable equipment, so we can go to a construction site or help a farmer who breaks down in the field," Butler said. "We're happy to pick up and deliver."
"Almost all of our customers are repeats or referrals," Butler said. "They know they're going to get a good-quality job at a fair price."  


RB Precision Welding & Fabricating is located at 165 Spring St. in Killbuck. The shop opens Monday through Friday at 8:30 a.m., but before coming in, it's best to call Butler on his cell at 330-473-7298 in case they're in the field.