Fresh from the farm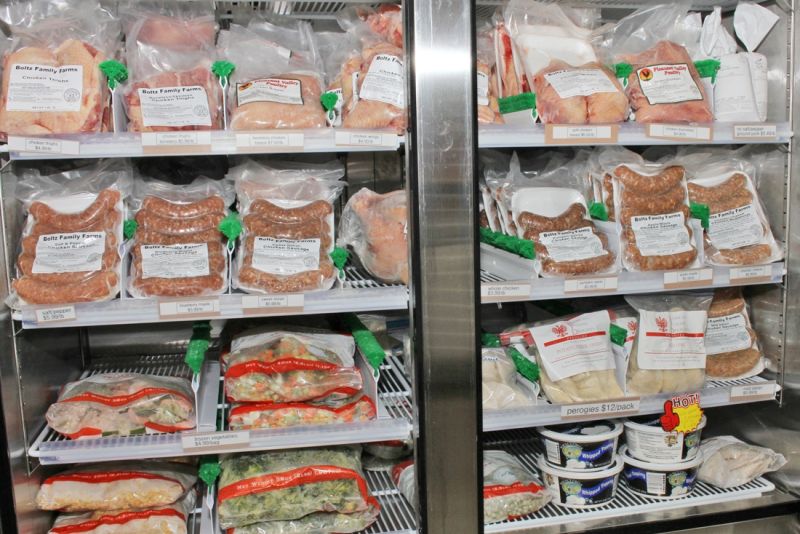 At Boltz Family Farms Market, better beef, pork, poultry, eggs, and produce come from keeping it simple — straight from farm to table with no middlemen in between. When you come to the market, you come to the farm.
"We're more than a market — we're truly a working farm," said Carol Boltz, who operates the Hummel Valley farm and market with her husband, Jim. "We put our products in our store and stock our shelves with products from neighboring farms and growers that we have confidence in."
You can still see cows roaming the pastures and hills nearby at the market, where Boltz's parents, John and Cora Welling, started a dairy farm in the 1960s. The family farm grew with each generation.
If you need any more proof that it's better to keep it simple, look no further than the greenhouse, where Boltz's in-laws, Jim and June Boltz, have grown renowned hydroponic lettuce year-round since 1989.
"Before we grew into a market in 2018, that's what people knew us for," Boltz said. "The lettuce isn't like anything you would find in a grocery store. Since it's not grown in the dirt, the nutrients the plant absorbs from the water go directly into the greenness of the leaves, packing it with nutrients, giving it a richer taste."
The beef and pork at Boltz Family Farms Market is also a cut above anything you would find at a grocery store.
Boltz Family Farms Market raises red and black Angus cattle on pasture and Berkshire and Gloucestershire Old Spot pigs.
"Our animals are out on the pasture, eating grass, and then we finish them on grain before they go to the butcher, who tells us the meat would be high grade choice meat. When you buy from the farmer, you know where the animal's been grazed, fed, and cared for."
Online orders are as simple as the click of a mouse. Just place your order online two days in advance, and it'll be ready for you to pick up.
"We carry locally sourced products from other farms, fresh poultry and eggs, including pasture-raised turkeys, and specialty sauces and seasonings from across Ohio," Boltz said.
They not only sell food but Amish-made buildings. The market is a destination that holds live events like dinners and a new corn maze for 2021. The maze opens September 11.
Call 330-339-1762 to reach Boltz Family Farms, at 522 Hummel Valley Road SW, New Philadelphia, and BoltzFamilyFarms.com. Hours are Monday-Friday, 9 a.m. to 6 p.m.; Saturday, 9 a.m. to 4 p.m.; Sunday, 11 a.m. to 3 p.m. This story has been underwritten by Boltz Family Farms.