From store to floor in two days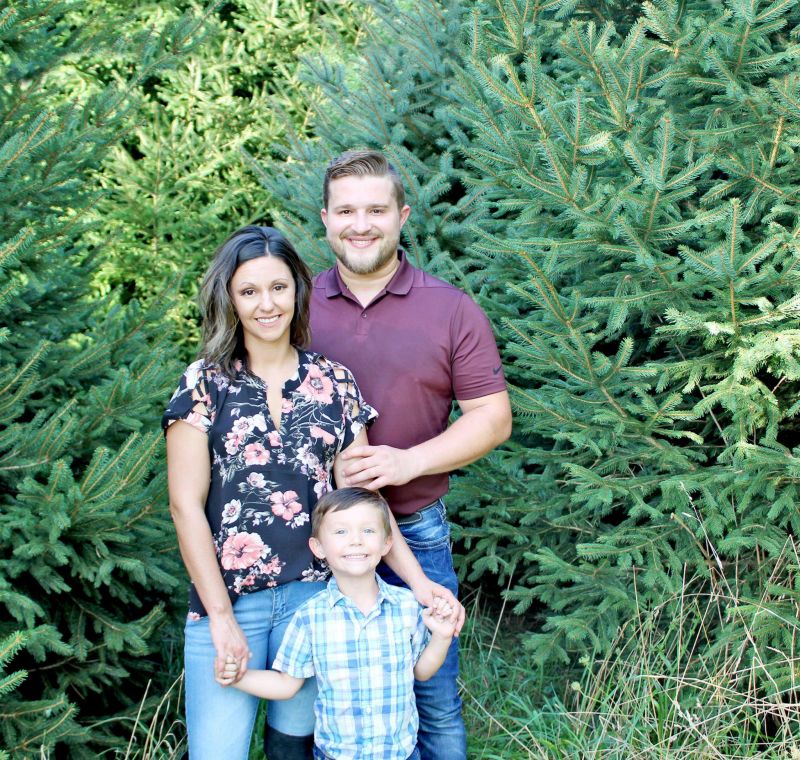 If the freshly minted Dan's Wholesale Carpet & Flooring location in Dover is any indication, owner Daniel Beers' philosophy of offering high-quality merchandise and brand-name flooring for a fraction of the price has been a gigantic hit.  
Over the last two years, Beers has made a name for himself in Massillon by selling carpeting, tile, hardwood and vinyl planks at ridiculously low prices. Now he's duplicating the exclusive formula in Dover.  
"We have carpet starting at just 39 cents a square foot," Beers said. "That's unheard of. But we aren't selling seconds or substandard materials. Our low prices are for choice goods."  
Beers doesn't hesitate to reveal the secret to his success. "We buy by the truckload, then pass the savings on to our customers. Our stores aren't fancy, and they're packed with roll after roll of high-quality carpet, about 500 between the two locations. We've also got about 60 pallets of tile and hardwood and over 2,000 remnants. Other stores can't touch our prices because they aren't buying the same quantities we are."  
Beers said the addition of the Dover location gives Dan's even greater buying power. "Our customers can save thousands," Beers said. "And while we can order anything, if you purchase carpeting or flooring that's already in stock, you'll realize the greatest savings."  
Because Dan's Wholesale Carpet & Flooring is a family business, Beers and his team work hard to make sure the shopping environment is family friendly. And to help support the local economy, he only hires area employees and installers.  
"Our installers work exclusively for us," Beers said. "They're experienced and do quality work. Making our customers happy is the primary goal, and making sure each job is quality from start to finish is one way to do exactly that."  
Beers said Dan's is likely Ohio's largest stocked flooring store, but if you can't get to the showrooms in Massillon or Dover, they'll bring the store to you.  
"Our shop at home offers the same unbeatable deals," Beers said. "Just tell us what you're looking for, and we'll bring a nice assortment of options right to your home."  
Unbelievably, the shop at home also comes with an "installed right now" option. All you have to do is call to schedule a shop at home visit and a sales person will be sent. Once you select your carpet, installation can be scheduled within a few days. It's as easy as 1-2-3.  
Even if you prefer to come to the store to make your selection, Dan's doesn't mess around when it comes to installation. From the store to your floor in two to three days? Yep, they can do that.  
"If you choose an in-stock item, we can typically have it installed in a couple days. Heck, we've even followed customers home to do installs," Beers said. "You don't have to wait like at other places. And the difference with us is that you won't be overspending just to have it in your home quickly."  
The addition of the Dover location brings with it a slew of additional flooring options, but you don't have to jet between the two locations just to see what's in stock. "We'll check both stores to make sure you find what you're looking for," Beers said.  
Soon, the duo will become a trio. "Our newest location will open in Fairlawn later this year," Beers said. "That means we'll be able to offer even more options and even better pricing. We want to provide people with unbeatable pricing on flooring while investing in the communities we serve. Although people come in for the low prices and speedy installation, we take it a step further by providing them with a stellar shopping experience."  


Dan's Wholesale Carpet & Flooring is located at 6 Cherry St. in Massillon (330-809-0760) and 715 Commercial Parkway in Dover (330-365-1022). Hours are Monday through Friday from 9 a.m. to 7 p.m. and Saturday from 10 a.m. to 5 p.m. The toll-free number for both stores is 833-SHOP123. Find out more when you visit Dan.