JDM Structures holds reopening event for Wooster location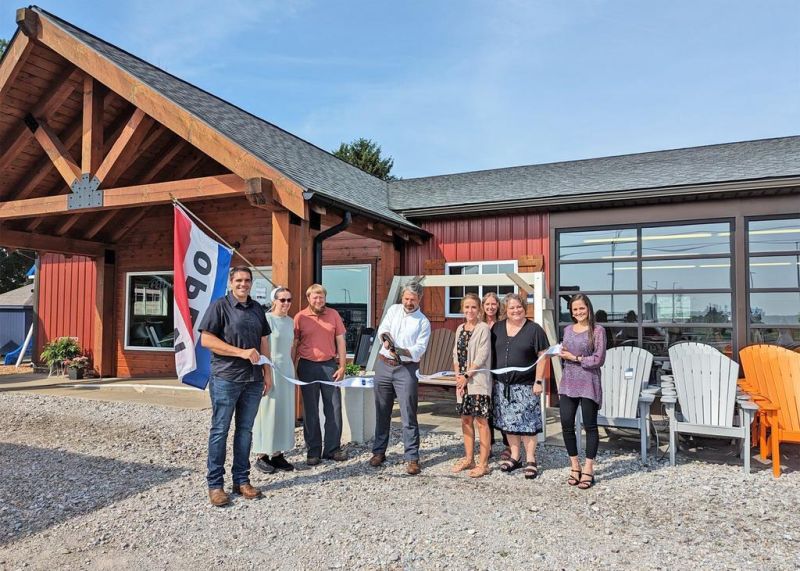 JDM Structures held a grand reopening of JDM Outdoors of Wooster on Thursday, July 6, which included a ribbon cutting with the Wooster Chamber of Commerce.
JDM Outdoors of Wooster, located at 4964 Burbank Road, will feature a variety of backyard living products including sheds, outdoor furniture, garages, pavilions, pergolas and playsets. The Wooster location is one of several in Ohio, West Virginia and Western Pennsylvania.
JDM Outdoors of Wooster will have regular hours on Monday, Tuesday, Thursday and Friday from 10 a.m. to 5 p.m. and Saturday from 10 a.m. to 3 p.m. It is closed on Wednesdays and Sundays. Information about products and availability can be accessed by calling 330-600-8710 or visiting www.JDMStructures.com.
JDM Structures is based in Millersburg in the heart of Amish Country. The company started in 1992 with the goal of building durable and functional sheds and homes through innovative construction techniques with a smart sense of design. In 2019 JDM Structures launched one of the industry's first fully customizable virtual shed builders. At www.JDMShedBuilder.com, homeowners can create, edit and order a shed.