Lipari Foods finalizes purchase of Troyer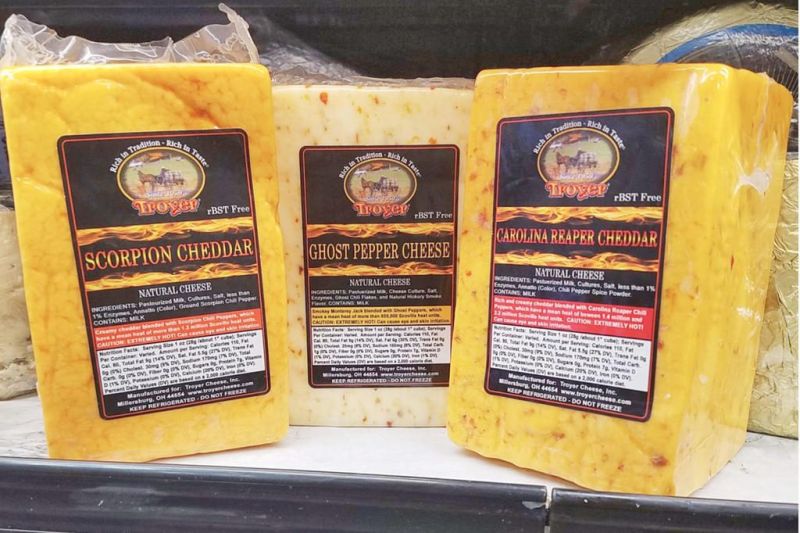 Lipari Foods, a leading Midwest food distributor based in Warren, Michigan, closed Friday, Feb. 15 on the acquisition of Troyer Cheese Inc., Troyer Bros. Trucking Ltd. and Amish Wedding Foods Inc.
Troyer is headquartered in Millersburg.
The opportunity broadens Lipari's manufacturing capabilities along with expanding its portfolio of deli product offerings.
Financial terms of the transaction were not disclosed.
"We are excited about the addition of Troyer's unique product offerings into our existing portfolio," said Thom Lipari, president and CEO of Lipari Foods. "Troyer is an excellent strategic fit that builds on Lipari's heritage in deli, dairy, confectionery and other specialty food categories. Additionally we are eager to continue building our specialty food manufacturing capabilities and look forward to extending our geographic reach further across the Midwest."
Founded in 1959, Troyer's products are distributed in 2,400 grocery retail locations across 48 states.
"My dad started this business 60 years ago, and this year marks my 40th year with the company," said James Troyer, Troyer president and owner. "I am very excited about the growth Lipari has planned for the Holmes County area."
The acquisition of Troyer is a natural next step as Lipari continues their strategy of acquiring unique and complementary food manufacturing and distribution businesses in existing and adjacent markets.
Lipari Foods was founded in 1963 by Jim Lipari, who began his career by delivering unique products from the back of his Buick station wagon. Today Lipari Foods is a leading independent perimeter of the store distributor in the Midwest, delivering a wide range of quality bakery, dairy, deli, packaging, seafood, meat, specialty grocery, food-service, confectionery, convenience food and beverage, ethnic specialty foods and health, wellness and beauty products to more than 6,000 customers across 14 states.