Local merchants give back to the community that supports them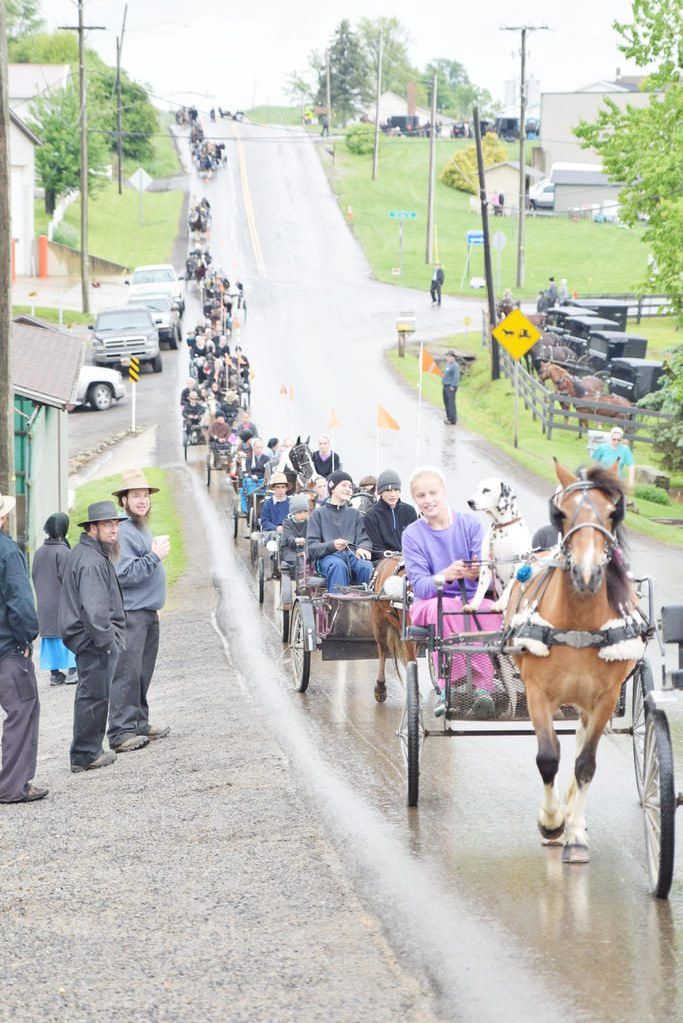 Since 1984 the merchants and residents of New Bedford, a tiny town on the Holmes and Coshocton county line, have welcomed visitors to their week-long celebration, New Bedford Merchant Days. This year's event is May 14-19. All week long patrons to the participating, independently owned businesses will receive deep discounts and specials along with extended hours and door prizes.
In addition to savings, visitors can enjoy garage sales, barbecue chicken, cheeseburgers, homemade ice cream, cotton candy, French fries, kettle corn and soft pretzels, beginning Friday, May 18.
The benefit volleyball and KanJam tournament will go underway Friday at 6 p.m. The tournament is open to players age 18 and older. The tournament includes a cash giveaway of $1,000, a $500 grand prize and $250 for the first- and second-place teams. Those interested in registering can call Joe at TMK at 330-897-8650 or visit any participating merchants.
A bake sale will be held all day Friday for the benefit of Mrs. Henry Esther Yoder.
On Saturday the events will begin at 8 a.m. with the popular Pony Parade, sponsored by Baltic State Bank. Youngsters also will enjoy the barrel train. Joe has information about the parade at 330-897-8650.
The consignment auction will begin at 9:30 a.m.
A benefit bake sale for Lavern Miller will take place all day, and just like Friday, there will be plenty of good food available for a donation.
Tickets for the pony and Boche mixer benefit raffle are available at all participating merchants throughout the week. Proceeds are for Daniel Miller "Benny Mose" and Mervin Hershburger's "Andy." Tickets are $1 each or six for $5. The drawing will be held Saturday at 3 p.m. Ticket holders need not be present to win.
New Bedford Variety will host an immunization clinic throughout the day on Saturday.
Call David at New Bedford Feed at 330-897-6492 for information on flea markets.
Organizers of the annual event consider it a way for local merchants to give back to the community that supports them.
Participating merchants and sponsors include Baltic State Bank-New Bedford, B&M Transport & Excavating, New Bedford Blacksmith Shop, New Bedford Country Store, County Line Hardware, Farmer's Equipment and Repair, Knob View Bicycle, Millcreek Equipment, New Bedford Feed and Supply, New Bedford Harness and Boot, New Bedford Sportsman Supply, New Bedford Variety, Hershberger Country Store, Oak Bush Bulk Food, Rock Ridge Greenhouse, TMK-New Bedford, Tri-M Plumbing, Joe Miller Auctions, Solar Tec, and Schlabach Wood.