Merchants and residents get ready for yard sale event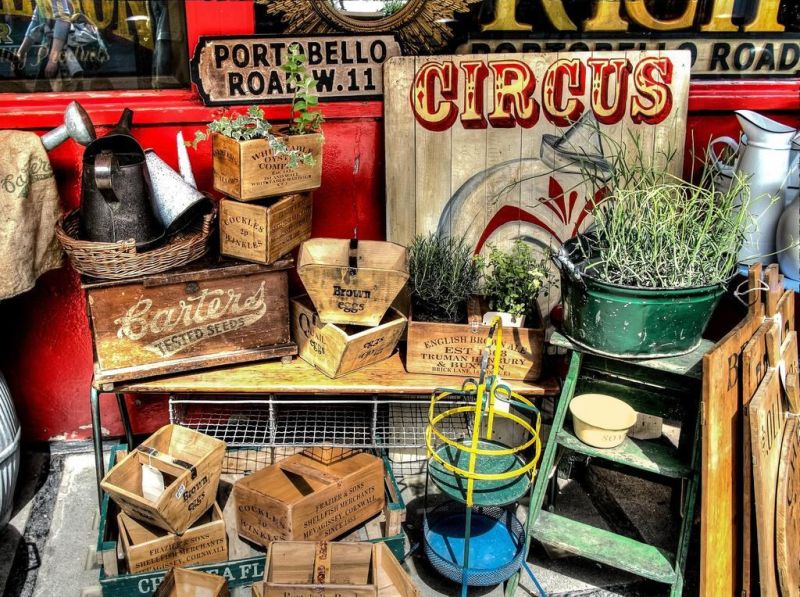 Mount Hope is a hub of activity on Wednesdays as the weekly Mt. Hope Auction gets underway. The unincorporated village at the intersection of County Road 77 and state Route 241 will host its annual community-wide yard sales on Wednesday, June 27, which will make for even more activity as families go in different directions in search of bargains, collectibles and yet-to-be-discovered diamonds in the rough.
Early risers will get the best selection to choose from as the sales will start promptly at 7 a.m. Sleep in and you might miss out on all the goods available at the village-wide sale, which sees participation from most of the local residents.
Merchants will get in on the deals as well, offering customers deep discounts not found any other time of year.
Hilltop Treasure Shop specializes in antiques and primitives along with new and used furniture. During the yard sale event, all merchandise will be marked down 10 percent. With an ever-changing inventory, shoppers will be sure to find just what they need and even some items they don't know they need.
Mt. Hope Country Health Store offers a complete deli and a wide selection of vitamins and bulk foods. Their one-day-only sale will include discounts on popular favorites like Walnut Creek canned soups and all beef wieners available by the case.
Mt. Hope Fabric and Gift has marked down merchandise as much as 75 percent. Now is the time to buy Mutza suits, vests and suit pants in sizes to fit most boys and men along with discontinued wool hats, denim, and suiting remnants and selections from the bargain table. While all merchandise is sold as is with no returns, customers pay no sales tax during this one-day-only sale.
Support the Ohio Wilderness Boys Camp when you shop at the Trading Post Thrift Store. All clothing and shoes are marked down by 50 percent.
Merchants will open at 7 a.m., just as the Mt. Hope Auction flea markets get started. The hay auction will begin at 9:30 a.m., and the livestock auction will begin at 10:30 a.m.
The produce and egg sale will be at 10 a.m. in a separate ring along with the poultry and rabbit sale at 1 p.m.