New home medical equipment company opens in Wooster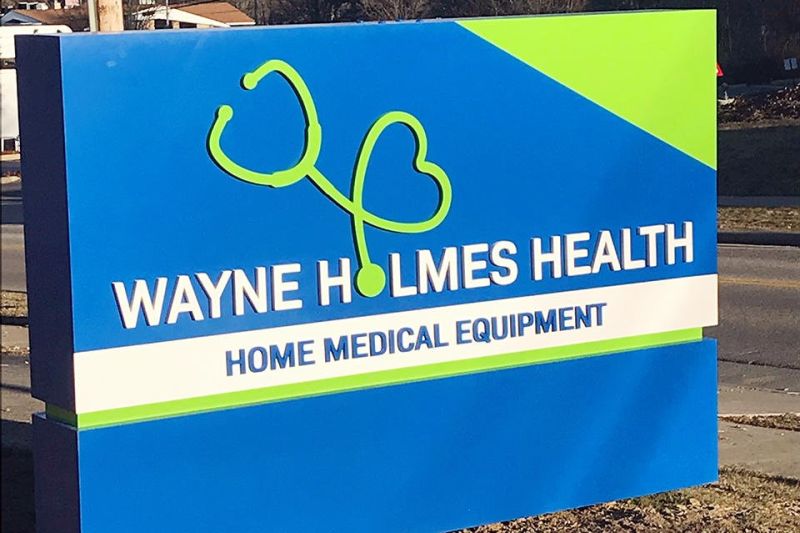 Wayne Holmes Health Home Medical Equipment, a new medical supply store that also will feature a women's cancer care boutique, opened its Wooster location on Tuesday, April 2. Its second location in Berlin also has opened its doors for operation.
The Wooster store is located at 720 Winkler Drive, and the Berlin location, in partnership with Joel Gause of Premier Pharmacy, is located inside the pharmacy at 4925 W. Main St.
Wayne Holmes Health will offer home medical equipment such as wheelchairs, electric scooters, lift chairs, ambulation aids, orthopedic braces, support stockings, hospital beds and home medical supplies. The store also plans to offer CPAP and respiratory supplies such as home and portable oxygen concentrators and home modification supplies like ramps, stair lifts and bathroom-safety options.
The new business is a joint venture between retired cardiologist Dr. Alex Nicolozakes, his wife Heather, and Titus and Carla Yoder. All team members have a background in health care.
Heather Nicolozakes received her master's in health-care administration from the Ohio State University and is a former vice president at Licking Memorial Health Systems. Titus Yoder is a respiratory therapist who founded Wayne Health in 1986, and his wife Carla Yoder is a registered nurse.
Wayne Holmes Health was brought back to fill the void left by the closing of Wayne Health, which closed at the end of last year.
The new business "is an exciting opportunity for us to provide much needed home medical equipment for our community and to bring back excellent customer service," Heather Nicolozakes said.
Dr. Nicolozakes said the company will benefit from Titus Yoder's years of experience in the industry. Titus Yoder also said the new business will work hard to earn the trust of the community.
"We have renovated the building on Winkler Drive into a beautiful showroom, and it will be stocked with a variety of equipment and supplies needed by people in Wayne, Holmes and surrounding counties," Titus Yoder said. "We will work hard to again earn your trust. It's a process to become accredited, licensed and to stock the items you need, so we also ask your patience as we start slow and begin to grow."
Wayne Holmes Health also will team up with Over My Head Women's Cancer Care Boutique, which is operated by Bethany Golden. The boutique is headquartered at Ohio Health's Riverside Methodist Hospital in Columbus and plans to serve women in the area who are undergoing cancer treatment.
Services will include wig fitting, hats and scarves, specialty bras following breast surgery, mastectomy and reconstruction inserts, nontoxic skin care, and professional makeup application.
For more information visit www.wayneholmeshealth.com or call 330-804-0020.