Petz Place team is ready to treat your pet like royalty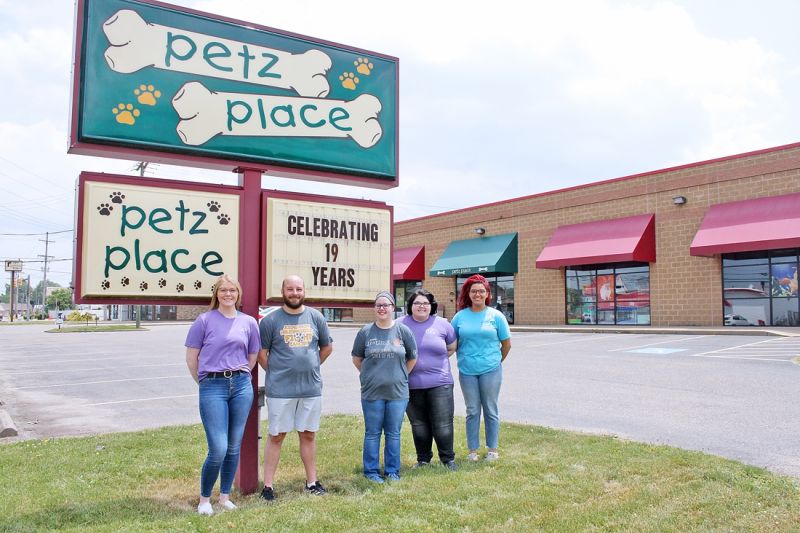 Pets have become beloved family members to owners who have welcomed them into the family. When it comes time to gain trusted advice on how to best provide and care for a pet, there is nowhere better prepared to give your pets the very best than Petz Place in New Philadelphia.
For 19 years, Petz Place has been providing expert pet care and nutritional advice while offering a specialized line of food and care products. Making sure your pet is treated like royalty is an important step when you and your pet become part of the Petz Place family.
"We put great emphasis on making sure our staff is highly trained and ready to help provide the very best for any type of pet," owner Josh Sulzener said. He said that is what the business has hung its hat on since it first began when his parents Dudley and Melissa started the store nearly two decades ago.
Why choose Petz Place? There is a reason the store's motto is "Petz Place: We're your local leader in pet specialties."
While greeting pet owners and treating them with respect is a priority, the Petz Place team truly shines when they welcome pets. Ongoing training and education for the Petz Place staff ensures any pet will get the VIP treatment from start to finish.
Each team member is required to pass the Pets Pro Store training program, ensuring the Petz Place team provides the finest care and expertise available.
The store also provides a wide array of specialized products, many of which will be on sale during the 19th anniversary sale on Saturday, June 26. With 20% off of products like Zignature brand dog food, Fussie Cats items, Inception dog and cat food and more, there will be plenty of savings to enjoy for pet owners, plus raffles and sample treats for pets.
People also can check out the more unique pet items like cooling vests, specialty vests that connect to vehicle seat belts and other accessories that can help keep your pet safe. In addition to dog and cat supplies and nutrition, they also sell small animals, freshwater fish and related accessories.
If you haven't been to Petz Place, stop by with your pet on June 26 and explore the many wonderful benefits that await inside.
After all, to paraphrase an old saying, "happy pet, happy life."
Petz Place is located at 118 Commercial Ave. SW, New Philadelphia. Call them at 330-339-0661, email them at info@petzplace.com or visit on the web at www.petzplaceohio.com.