Simply Hand Made reopens for winter season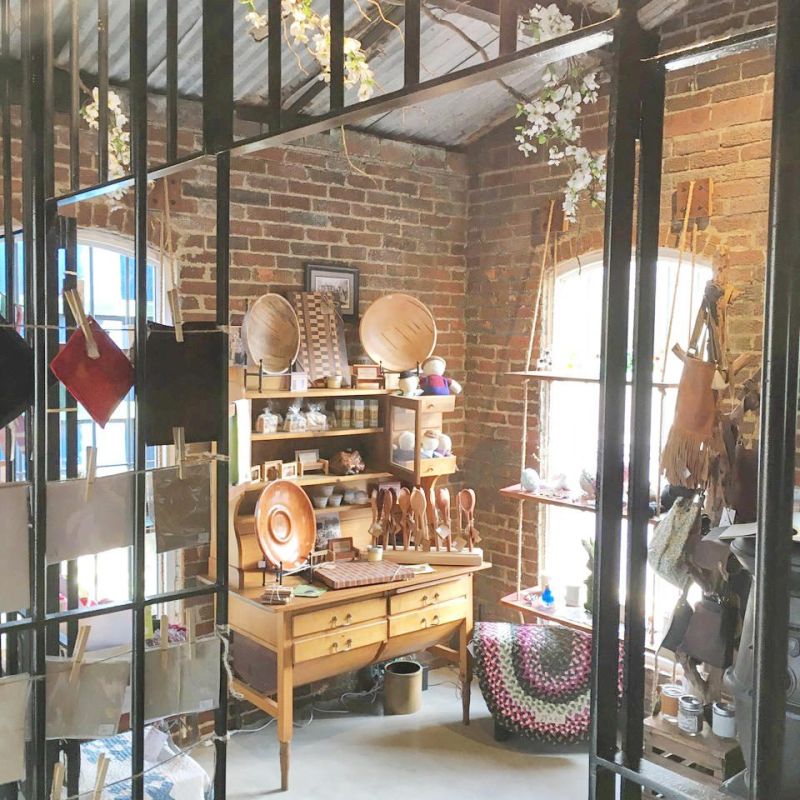 With a population under 500 people, Fredericksburg is a quintessential small town in the heart of Ohio's Amish country and is a popular stop among shoppers and tourists in the area.
Small though the town may be, one of the key historical structures on North Mill Street was carefully converted to a gift shop in 2016. Simply Hand Made debuted in September of that year after an extensive period of planning and renovation.
Housed in the former single-room town jail, the shop features hand-made items by local artists and craftspeople. Shop manager Elizabeth Miller said Simply Hand Made offers "a wide variety of locally made items. There are fabric designs by people skilled in fiber arts, handcrafted wood items, jewelry, ceramics, paintings, hand bookbinding, candles, leather goods, needlework, origami and many other items. Many of our artists work with reclaimed and upcycled items."
Proceeds from sales in the shop go directly to help fund the Fredericksburg Community Library.
It took some time to convert the more than 100-year-old jail into something resembling a retail store. "It was really a collaboration," Miller said. "We worked closely with the town, and the actual renovation was done by Ivan Weaver Construction. The building had to have a new roof and floors. They took out the bars and cleaned them, cleaned the brick work, and installed new heating and air-conditioning systems."
The store reopened Jan. 31 after a brief hiatus. As the store is entirely staffed by volunteers, the generally slow month after Christmas allows for restocking the shop's unique offerings and preparation for the coming season.
The store's motto, Miller said, is "promote, preserve and provide." The store promotes the work of local craftspeople and artists, preserves the important historic jail, and provides funding for the community library.
"Last year we were able to disburse funds to the library," Miller said.
The money helps to provide key community services at the library. "The library has to cover general expenses, and then there are things like story time for children and materials used by library patrons," Miller said.
Simply Hand Made is governed by a board of directors with unpaid volunteer staff.
"The store has been popular and busy since we opened," Miller said. "We are looking forward to growing more as people touring Amish country, especially on their way to Berlin, discover us. A new cafe which opened recently in Fredericksburg has also helped bring people into town."
Miller said she hopes to include student art work among the store's items in the future. "As we support the community through local craftspeople and artists, we support the community through the library at the same time."
Simply Hand Made is located at 208 N. Mill St. In addition to the Facebook page, the store can be found online at www.simplyhandmade.org.
Regular hours are Thursday through Saturday from 9 a.m. to 4 p.m. Any needed changes in store hours are posted on the store's Facebook page.