Sugar Valley Meats is a cut above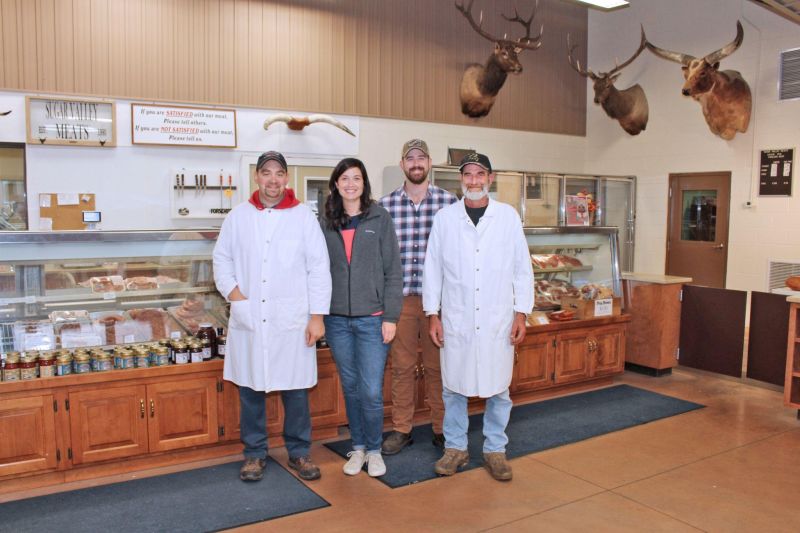 As one of the few butchers left on the block, Sugar Valley Meats fills a niche outside the neighborhood.
The family-owned business is set to celebrate 30 years in Sugarcreek.
"My parents opened in 1990," Mike Erb said. "Dad learned the trade in the small butcher shop on grandpa's farm and saw there was a need."
Sugar Valley Meats found a niche serving small farmers — the Amish, the Mennonite — who raise livestock in the area and need a skilled butcher a few times a year.
From local relationships, Sugar Valley Meats gained a loyal customer base over the last 30 years, going whole-hog meeting customers' needs.
"We can get a whole hog, cow, lamb, or goat," Erb said. "We have relationships with local farmers, and all customers need to do is show up and tell us what cuts they want — we'll take care of the rest."
That kind of service is hard to find. There has been a sharp decline in shops providing custom meat processing services.
"Unfortunately, a lot of mom-and-pop shops haven't been able to sustain the growth they needed to," Erb said. "There are a lot of areas in Ohio and neighboring states that don't have a butcher. Customers from West Virginia and Pennsylvania bring animals in to process. We get a lot of traffic from out of town, Holmes and Tuscarawas Counties," he said. "We're a local neighborhood butcher where everyone's welcome."
Sugar Valley Meats has expanded twice. After a 1997 addition, a new storefront was put up in 2013.
"You can buy meat at a lot of places, but there aren't too many places left where you can find a familiar face," Erb said.
There is renewed interest in the market for the consistently high-quality and specialty cut meats only a skilled butcher can provide.
"We've seen a rise in the purchases of higher-end pieces of meat — prime rib, whole tenderloin, standing rib roast," Erb said. "More people are cooking, roasting, or smoking specialty Christmas dinners."
There's something to celebrate at the shop, including turkeys and hams smoked in house, Gerber's chicken, and a wide selection of cheese from the area's renowned cheese houses. Next year the local neighborhood butcher has an anniversary in store.
"In 2020, we're showing our customers our appreciation for the last 30 years," Erb said. "We're ready to serve this exceptional neighborhood and extended community for another three decades."
Sugar Valley Meats is located at 2149 Dutch Valley Drive in Sugarcreek, 330-852-4423, and online at SugarValleyMeats.com.