The 14th annual Northeast Ohio Sportsman Show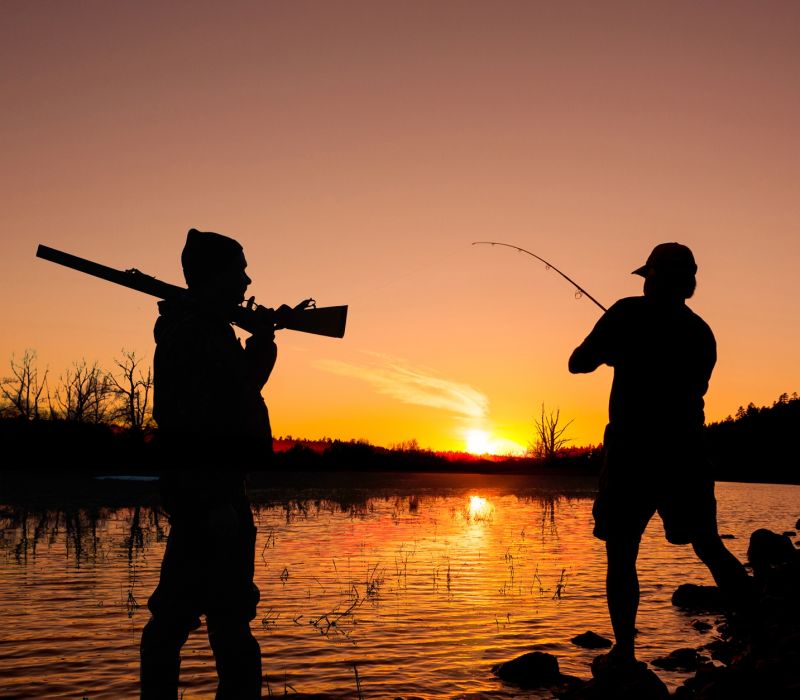 When Wayne Miller, then the owner of a sporting goods store outside rural Kidron, held his first sportsman show, he may not have expected it to become the premier show of its kind in Ohio and one of the most anticipated annual events in the state, said Jody Witzky.
Witzky, who took over from Miller as the owner and promoter of the Northeast Ohio Sportsman Show after its second year, said he expects the 14th annual event, to be held Thursday through Saturday, Jan. 20-22 in Mt. Hope, to be the biggest yet.
"Outfitters around the country are reporting that people are buying hunting and fishing gear and four-wheelers and other recreational equipment like crazy," said Witzky, who manages the show with his business partner, Mary Witzky. "People are going crazy booking hunting and fishing trips because they just want to get outdoors and do things. That's why I look for us to have the biggest year we've ever had."
The show, which is presented by sponsors like AloNovus, offers a variety of seminars and talks by nationally and regionally known experts who will discuss deer, turkey and coyote hunting, crappie and walleye fishing, and a wide variety of other topics. The show also will have more than 160 vendors featuring outfitters and other vendors.
"Whether you are looking for a new bow, gun, boat, hunting blind or other hunting and fishing products, you'll find it at our show," Witzky said.
Miller started the show in 2009, and it was an immediate success, Witzky said. "The first show was a one-day event held at a lumber yard, and it drew thousands of people," he said.
The next year the show was moved to the Buckeye Event Center in Dalton. That's where Miller and Witzky met up.
"I was a show promoter through my company, JW Promotions," Witzky said. "Wayne wanted to see the show continue to grow, so that's when he turned it over to me."
The early success, he said, was somewhat surprising considering other shows were being held in more populated areas of the state.
"There was an outdoors show in Cleveland, the Ohio Deer and Turkey Expo in Columbus and a fishing show in Cincinnati, but we have become what we think is the premier hunting and fishing show in the state," he said. "We think we have the largest selection of outfitters of any show in Ohio, with outfitters from all over the United States and Canada — including Montana, Wyoming, Colorado, Texas, Florida and Maine. There are shows across the country, and there are only certain shows that the big outfitters will go to. This is one of them. We've just been very blessed that once an outfitter does our show, they do so well they want to keep coming back. Then, of course, when they're at other shows across the United States, they tell their friends, and it just keeps building up by word of mouth."
The Northeast Ohio Sportsman Show, Witzky said, is a family-oriented event. "Our fishing seminars are done on top of a 40-foot fish tank, and one of our more popular speakers is Dan Armitage, who talks about fishing tips for kids," he said. "The whole family can enjoy delicious food catered by Mrs. Yoder's Kitchen. This is a show your kids will be talking about for a long time."
The show's main sponsors include Kidron Sports, The Affordable Barn Company, 360 Hunting Blinds, Mahindra of Massillon and, for the first time, Parma Extreme Marine and Sleep-in-Suites. Media sponsors are AloNovus/The Bargain Hunter, MCTV and WQKT Radio.
"This show wouldn't be possible without the owners and staff of the Mt. Hope Event Center," Witzky said. "I would like to thank Thurman and Chester Mullet for building such an amazing facility and to Paul Money, the event coordinator, for his personal help with the show."
Admission to the Northeast Ohio Sportsman Show is $10 per day, and multiple day passes also are available. The show will be held Thursday through Saturday, Jan. 20-22 at the Mt. Hope Event Center, 8076 State Route 241, Mt. Hope. You can find more information by visiting OhioSportsmanShow.com or by calling 740-397-7788.