The 15th Annual Amish Country Home & Garden Show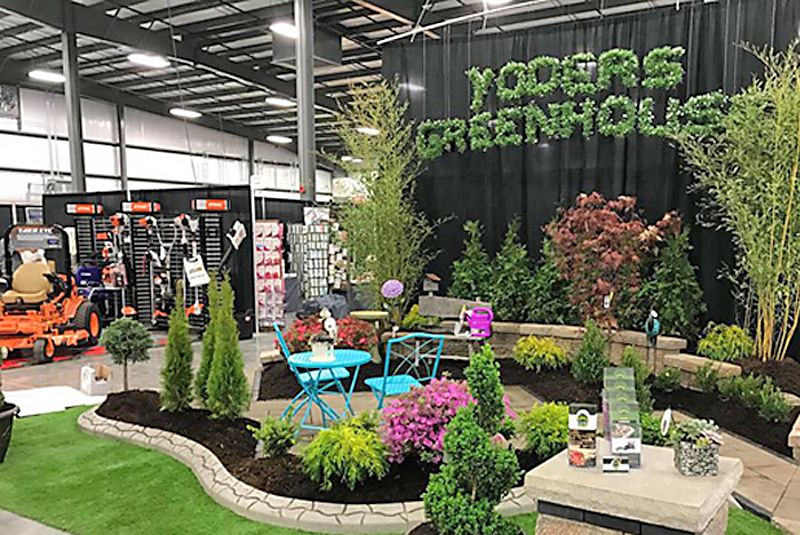 The world-class quality of local craftsmen will be on display at the 15th Annual Amish Country Home & Garden Show, to be held Thursday through Saturday, March 3-5 in Mt. Hope, said Jody Witzky, the show's owner.
"Many major towns have home and garden shows when spring is approaching, but what makes us unique is the quality of Amish craftsmanship in furniture and other items that this area has long been known for," Witzky said. "This show will feature the finest handcrafted furniture in the state, with all styles, from rustic looks to modern décor."
In addition, guests will find vendors for all types of home renovation products, including flooring, kitchen cabinets, bath remodeling, siding, replacement windows, gutters and doors.
"Whatever project you are planning, indoors or out, you will find the solution at this show," Witzky said. "We will have some beautiful landscape booths set up, with some companies selling plants and flowers. You'll find whatever you need to take care of your yard, from tractors and mowers to gardening equipment, and we'll have little sheds and gazebos set up. We'll also have several companies selling grills and smokers. If there is any product you are looking for that has to do with the home, it's going to be at the show."
The show also will include a health and wellness products section, which will have vitamins, herbs and supplements along with massage units and hearing aid companies, Witzky said.
"The Amish Country Home & Garden Show offers a chance to get out of the house after a long winter and find the right contractors and landscapers to handle your spring and summer projects," he said. "By the time April comes around, many of these businesses are already swamped with jobs, so this is an opportunity to be among the first to get on their schedules."
The show is expected to have more than 140 vendor booths and typically draws more than 15,000 guests, Witzky said.
"This is the number-one traveled tourist area in the state of Ohio," he said. "Because of the reputation for craftsmanship in this area, this show draws people from all over Ohio as well as Pennsylvania and other states."
The show, Witzky said, is a family-friendly event.
"We will have a full kitchen service operated by Mrs. Yoder's Kitchen and a large area to sit down and have dinner," he said. "And there is plenty of free parking."
The Amish Country Home & Garden Show started 15 years ago in Walnut Creek before moving to Dalton. This year's show will be the sixth to be held in Mt. Hope. The shows main sponsors include Home Appliance, NUHAUS, Chestnut Ridge Sewing, Buckeye Mobile Power Wash. Media sponsors are AloNovus/The Bargain Hunter, WQKT Radio, CPI Clear Picture.
"The support that the community gives to this show is overwhelming," Witzky said. "This show wouldn't be possible without the owners and staff of the Mt. Hope Event Center. I would like to thank Thurman and Chester Mullet for building such an amazing facility."
Show hours are:
• Thursday, March 3 from noon to 8 p.m.
• Friday, March 4 from 9 a.m. to 8 p.m.
• Saturday, March 5 from 9 a.m. to 5 p.m.
Admission to the Amish country home and garden show is $10 per day and multiple day passes are also available. THURSDAY IS 1/2 PRICE SENIOR CITIZEN DAY.
The Mt. Hope Event Center is located at 8076 State Route 241 in Mt. Hope. To learn more about the 15th Annual Amish Country Home & Garden Show, visit homeshowsrus.com or call 740-397-7788.