Vaughn named cash-management officer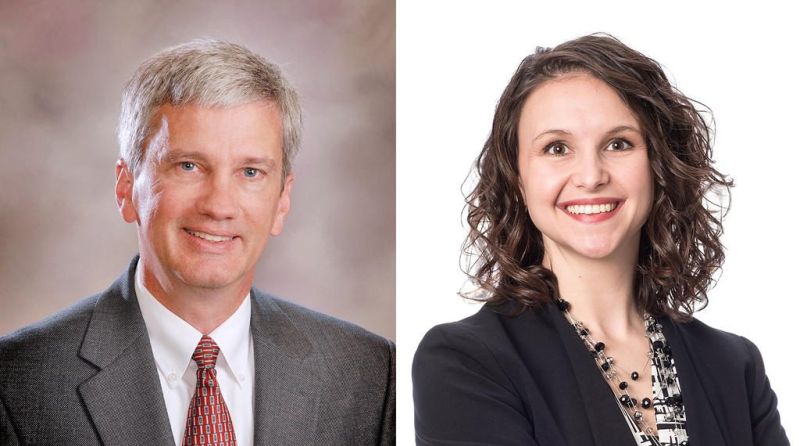 Eddie Steiner, president of The Commercial and Savings Bank, recently announced the promotion of Ashley Vaughn to cash-management officer, following the retirement of Lee Miller, VP cash-management services, effective Sept. 28.
Miller served in many capacities at CSB for over 21 years including chief financial officer and CRA officer. In 2004 he headed the launch of CSB's cash-management department.
"Lee's outstanding leadership and relationship management have been key contributors to CSB's culture of excellence for many years, and we wish Lee the very best in his retirement," Steiner said.
Vaughn joined CSB in 2014 and has served as a banking center manager since 2015. A graduate of Mount Union College, Vaughn holds a bachelor's degree in international business and economics as well as a major in Spanish. She resides in Millersburg with her husband and three children and currently serves as the treasurer for Holmes County Friends and Neighbors of OneEighty. One can call Ashley at 330-763-2828 or email her at ashley.vaughn@csb1.com.
"Ashley excels at building strong and trusted relationships and will now expand her reach to include Wayne, Tuscarawas and Stark counties," Steiner said. "She is an excellent fit for leading our outstanding team, providing cash-management and treasury services for businesses and organizations."
In addition to Vaughn, the cash-management department includes Jennifer Deam, electronic services manager, and Kelly Cottrell, electronic banking specialist. Services offered through the department include remote deposit capture; ACH services including direct-deposit management, cash concentration, accounts receivables and same-day ACH processing; Positive Pay payment verification; Sweep services; and Merchant Services.