Winesburg Chair plans to expand, add jobs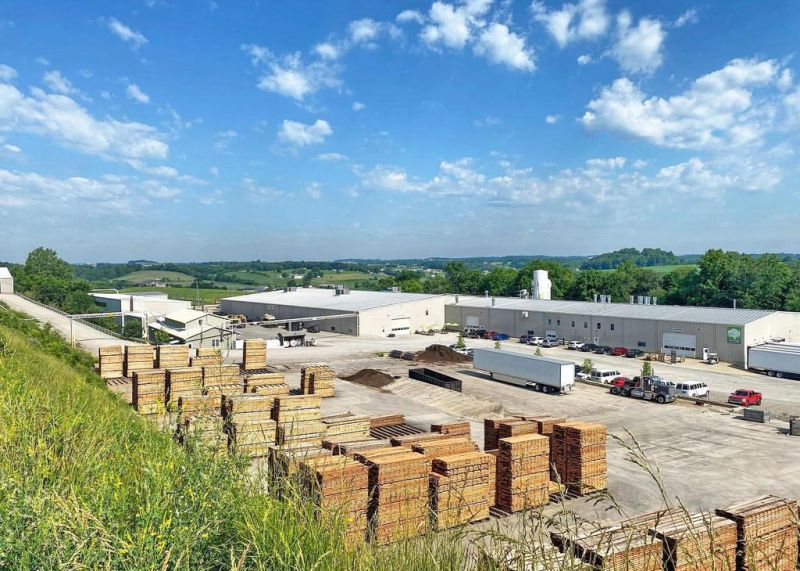 Winesburg Chair LTD, a sawmill and furniture manufacturing business, in collaboration with JobsOhio, Ohio Southeast Economic Development and Holmes County Economic Development Council, announced the planned construction of 80,000 square feet of new space for manufacturing, warehousing and office functions.
The expansion will be completed in three phases and is projected to result in the creation of 50 new full-time jobs. The company also plans to invest in new equipment and machines that will improve production output to meet growing demand.
Winesburg Chair manufactures furniture from forest to fabrication from Ohio hardwoods. The family-operated company was founded 20 years ago in Winesburg. According to Bryan Coblentz, owner of Winesburg Chair, "We have been selecting and harvesting the timber for our products, shaping it in our sawmill and building quality furniture from its roots up for 20 years."
Coblentz described the vertical process as contributing to its final product.
"We take great pride in the furniture we produce and now offer one of the most complete custom dining lines in the country," Coblentz said. "We are most appreciative to OhioSE, JobsOhio and Holmes County Economic Development Council for their continued support."
Mark Leininger, executive director of the Holmes County Economic Development Council, was pleased to learn the Coblentz family has chosen to invest in expanded operations at its Winesburg facility.
"The company's vertically integrated business model has uniquely positioned it for growth across a number of divisions," Leininger said. "The HCEDC has enjoyed working with the company on various projects over the years, and we wish Winesburg Chair continued growth and success."
HCEDC partnered with OhioSE and JobsOhio on the Winesburg Chair expansion project.
"Winesburg Chair is a great example of the growth many businesses in our region are experiencing, and we are proud to partner with the company," said Mike Jacoby, president of OhioSE. "The Coblentz family has done a remarkable job in growing Winesburg Chair through a dedication to quality and a clear vision to produce beautifully crafted furniture."
JobsOhio and OhioSE are providing a six-year Job Creation Tax Credit valued at $100,000 and a JobsOhio Grant of $50,000 to support equipment and machinery costs.