Orrville C&MA Church clothing giveaway Sept. 11-12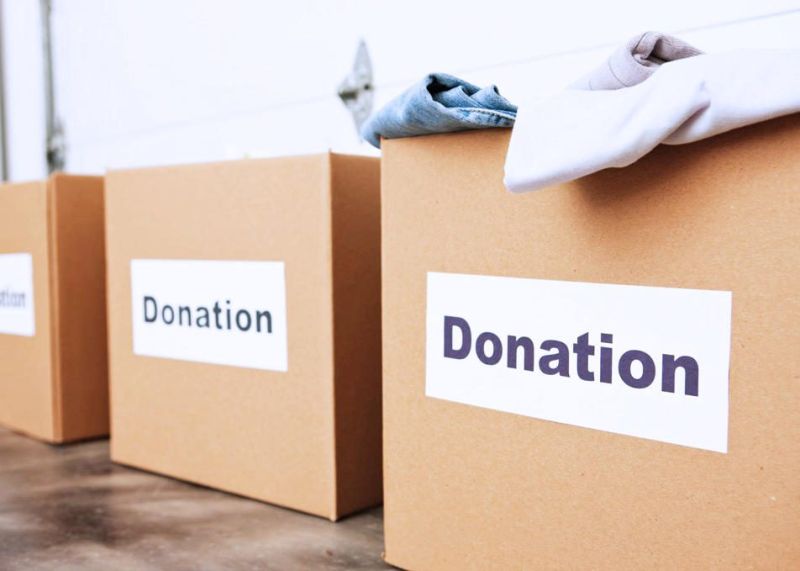 On Friday, Sept. 11 from 9 a.m. to 7 p.m. and Saturday, Sept. 12 from 9 a.m. to 3 p.m., free clothing and accessories will be available at the Orrville Christian and Missionary Alliance Church lawn on East Chestnut Street in Orrville. This year's 11th annual giveaway will be all outdoors, and the following weekend will be the rain date.
These events add a measure of comfort for those with a large family, economic stress, illness, unemployment, family separations or tragedies. Even families and individuals with steady employment sometimes have difficulty stretching incomes to provide school or work clothes.
Donations of clean clothing, accessories and household linens are appreciated. Children's, baby, adult and teen clothing are greatly needed this year. Also needed are coats, sweaters, shoes, work clothes and uniforms. Small household items also are accepted.
Donations may be dropped off at the C&MA Church, 300 S. Walnut St., Tuesday through Friday from 9 a.m. to 1:30 p.m. with other drop-off times arranged by calling the church. Pickup may be available if there are no other transportation resources and tax receipts are provided.
Everyone is welcome to take items, and no paperwork is required. No items may be taken to resell. The lawn area will be continually restocked during the two-day event.
Volunteers from the community are needed to presort clothing prior to and during the event while court-ordered community-service volunteers must preregister. Call 330-465-5831 or email learning4life@earthlink.net.
Masks and social distancing will be required, and no restrooms or water fountains will be available. Ample parking is available in the north church lot off Chestnut Street with handicapped parking permitted along the street near the lawn.