Art guild members learn wood burning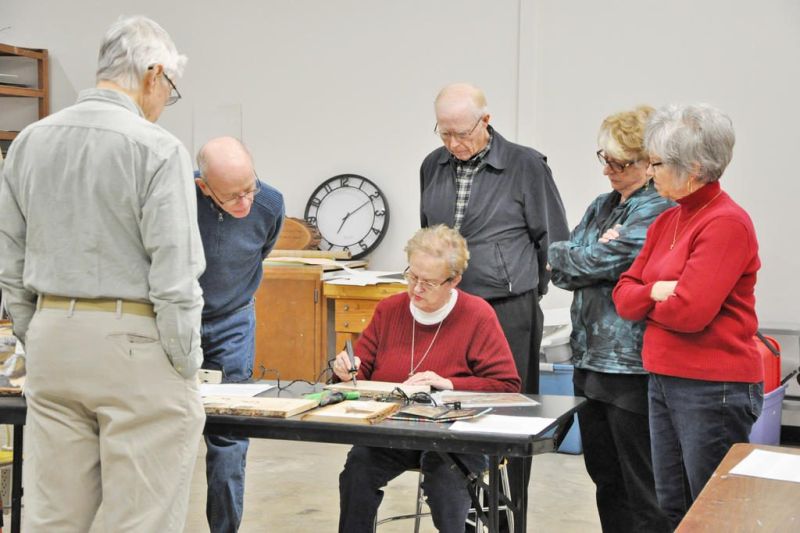 The Tuscarawas County Art Guild met at the Tuscarawas County Center for the Arts. Longtime guild member from New Philadelphia, Jane Gartrell, gave a presentation on wood-burning basswood plaques for the March meeting.
Gartrell's choice to do wood burning came after visiting a carved-wood display at Warther Woodworking in Dover, many years ago. She knew she couldn't do the carving, but she felt she could handle the burning of basswood plaques with electric wood-burning pens. She draws the subject with pencil and then burns the design onto the plaque and uses acrylic paint as an accent. She focuses mostly on deer, birds and other animals.
Guild President Bill Koch discussed upcoming art shows for the guild. Zoar Maifest is scheduled for May 11, and the Zoar Harvest Festival will open for show Saturday, July 27 and July 28. The Breitenbach Winery is scheduled for May 4.
The Tuscarawas County's New Towne Mall ongoing art display, near the Food Court, will change the first Monday of each month. Most of the artwork is for sale. The next set-up will be Monday, April 1.
The Art Guild will award one art scholarship this spring in the amount of $750 to high school seniors who are planning to enter college or a university majoring in art in fall 2019.
Applications including all three references and a current photograph must be postmarked by April 15 to be considered.