Boys and Girls Club still connecting with members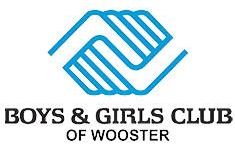 The team at the Boys & Girls Club of Wooster is working hard to continue to support club members. Along with weekly individual check-ins with each member, they are working to connect kids with the resources they need the most at this time.
The staff has made direct contact with 250 club members over the past 10 days. This represents 75 percent of registered members.
Social-media channels are being used to deliver virtual club activities such as outdoor activity ideas, short-story contests, workout tricks, cooking lessons, games, and arts and crafts. The team is even dropping off craft supplies on the doorsteps of club members who need them. There are daily live broadcasts including announcements and ways to catch the staff members in action. Family-friendly activity ideas also are posted daily.
Education remains a focus as the team has coordinated homework help and delivered computers for close to 30 club members. A parent Facebook page also has been created to further act as a conduit between families and the wider resources available to the community at this time.
If you are looking for ways to help in the effort to serve club members, visit www.bgcwooster.org.
The Boys & Girls Club of Wooster is a 501(c)(3) organization serving the youth of Wooster with locations at Edgewood Middle School and Wooster High School. In 2019 over 800 youth were served. The mission is to enable all young people to reach their full potential as productive, caring, responsible citizens.