Holmes 4-H Shooting Sports Club holds meetings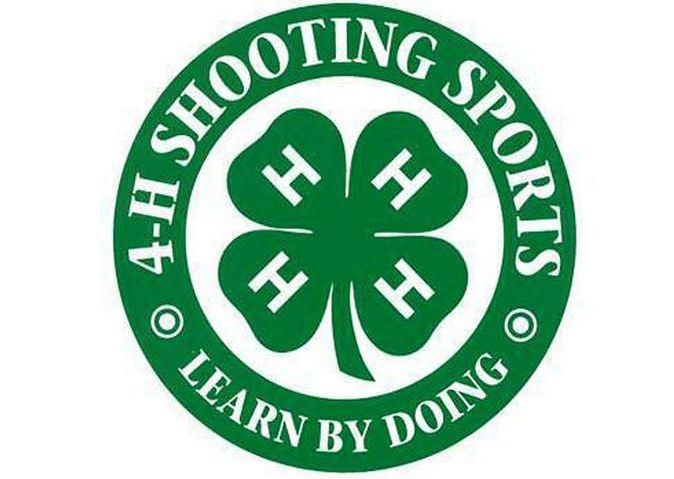 The Holmes County 4-H Shooting Sports Club met Saturday, March 26 at the Eastern Holmes Sportsman's Club.
Cheyanne Mackey opened the meeting for business, Jimmy Britt led the United States flag pledge and Zander Croskey led the 4-H flag pledge.
Club members discussed projects including safe use of guns, basic archery, archery, pistol, shotgun, rifle, shotgun shell reloading, muzzleloader, living history, hunting and more.
Officers elected were President Cheyanne Mackey, Vice President Jimmy Britt, secretary/news reporter Laina Croskey, treasurer Hunter Sloan, safety officers Zander Croskey and Lucas Bailey, health officers Gabriella Sparr and Camden Tennant, and recreation officers Cameron Hinton, Carter Sparr and Rusty Sparr.
Advisor Patricia Ann Lang discussed safety while using firearms using MATTERS: muzzle in a safe direction, action open, finger off the trigger, before target and after target, ears and eye protection, responsibility, and safety first and always.
Community-service projects were discussed by members and life skills judging, Holmes County Fair booth set-up and State Fair project judging.
The club, in cooperation with the Commercial & Savings Bank mini-grant program, delivered 28-dozen cookies to District No. 1; East Holmes, Winesburg, Glenmont, Killbuck, Holmesville, Nashville, Lakeville, Shreve and Fredericksburg fire departments; Holmes County Sheriff's Office; Millersburg Police Department; Millersburg Post Office; Alexander Funeral Home; Holmes-Wayne Electric; Pomerene Hospital; Harvest Ridge; Commissioner's Building; and Emergency Management Agency.
Refreshments were provided by Lang.
The club next met on Saturday, April 9 at the Eastern Holmes Sportsman's Club.
The meeting was called to order by President Cheyanne Mackey. The flag pledge was led by Hunter Sloan, and the 4-H pledge was led by Jimmy Britt. The secretary's report was given by Vice President Jimmy Britt, and the treasurer's report was given by treasurer Hunter Sloan.
Project books, safety flyers, trapper education and hunter education materials were distributed to those in attendance, and community service projects were discussed.
Fundraisers will be Saturday, June 18 and Saturday, Aug. 6 at Tractor Supply in Millersburg. Bake sales, hot dogs, chips and drinks will be available from 11 a.m. to 2 p.m. to the public by donation.
A safety tip was shared by Lucas Bailey, and a health tip was shared by Gabriella Sparr.
Disciplines the 4-H members participated in were archery and shotgun, and refreshments were furnished by Patricia Ann Lang.
The next meeting will be Saturday, May 21 at the Eastern Holmes Sportsman's Club from noon to 2 p.m., with refreshments furnished by the Britt family.
For more information on the Holmes County 4-H Shooting Sports program, hunter education or trapper education, contact Patricia Ann Lang at 6356 County Road 51, Big Prairie, OH 44611, at 330-275-7578 or at patricia.lang1950@gmail.com.