Area's March Madness coming to exciting end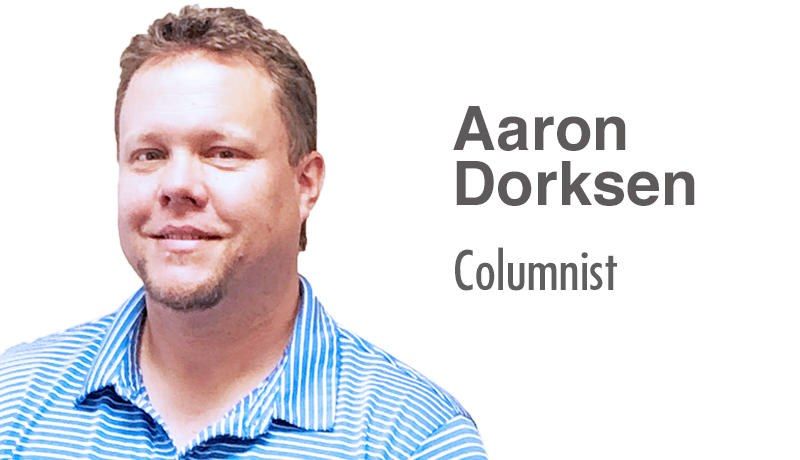 A few thoughts from the week in sports …
March Madness is in full effect in Wayne and Holmes counties.
The thrill of victory and agony of defeat is heightened at each OHSAA postseason game, match or meet, with the winners advancing and losers going home.
Let's check in with some of the week's highlights and, in some instances, a look ahead:
Girls basketball
Hiland and Chippewa are two of the area's most legendary basketball programs, and they'll both be in Dayton for the State Girls Basketball Tournament.
Chippewa upset predicted state champion Laurel 54-50 in the Div. III Cuyahoga Falls Regional Final on March 4.
Kendal Shiarla and Jaclyn Jundzilo led a balanced Chippewa attack with 13 points apiece. Abby Henegar (10 points), Tristan Nash (8) and Annabel Rodriguez (7) also came up big.
The Chipps (24-4) advanced to face Castalia Margaretta (22-6) in a state semifinal matchup on March 10 at 1 p.m. at UD Arena. Wheelersburg (25-2) will play Columbus Africentric (22-4) at 11 a.m. that day in the other semis matchup.
Chippewa will make its fourth state appearance under legendary coach Denny Schrock, whose best finish was a runner-up in 1994.
Count me among the many longtime area sports enthusiasts who would be thrilled to see Schrock cap his hall of fame career with a state title.
—Hiland will be in the state tournament for an incredible 19th time but the first time under rookie head coach Brady Schlabach.
The Hawks (22-6) will take on New Madison Tri-Village in the Div. IV state semifinals at UD Arena on March 9 at 8 p.m. Toledo Christian (22-4) will tip things off against New Middletown Springfield (24-3) at 6 p.m. that night.
Junior Ashley Mullet (16 ppg) and senior Mallory Stutzman (12) lead the way.
It's a family affair for Hiland, with Brady Schlabach assisted by his dad, Dave Schlabach, who led 16 Final Four teams in 30 years as the head coach before retiring after the 2021 season.
Boys basketball
And then there were two.
Dalton and Hiland are the last two area boys basketball teams playing after winning Div. IV regional semifinal games on March 7.
The Bulldogs defeated Colonel Crawford 51-46 in the Div. IV Canton Regional to earn a matchup against defending state champion Richmond Heights on March 10. Braylon Wenger, Jack Steiner, Brady Hignight and the Lehmans — Quentin and Grayson — have stepped up in the postseason.
Many people believe unbeaten Richmond Heights is the state's best team in any division.
Hiland won an exciting 55-51 game against Federal Hocking in the Div. IV Athens Region. The Hawks will take on Westerville Northside in a regional final on March 10.
Sammy Detweiler led Hiland with 16 points in the regional semis with Alex Yoder (12), Carson Habeger (10) and Nick Wigton (8) also adding key points.
Wrestling
A total of 13 grapplers will represent Wayne-Holmes at the State Wrestling Tournament at Ohio State's Schottenstein Center March 10-12.
West Holmes had a fantastic weekend at the Div. II Steubenville District, easily outdistancing Indian Valley 159-114.5 to win the team title and qualify six grapplers for the state meet.
District champions Mason Taylor (113 pounds), Loudon Dixon (138) and Elisha Baldridge (285) led the way, with Hunter McCluggage (132, second), Grady Toye (120, fourth) and Blake Norman (150, fourth) also qualifying.
—Seven grapplers qualified from Wayne County schools in Div. III, which is one of the smaller contingents on record. The locals are Northwestern's Collin Good (175, district champ) and Trent Sigler (120), Waynedale's Stephen Patterson (106) and Caden Schmeltzer (132), Chippewa's Ben Pierce (113), Rittman's Joey McGuire (138), and Dalton's Kaden Russell (144).
Waynedale finished second behind Rootstown at the Div. III Lake County Perry District.
The Bears had three state alternates in fifth-place finishers Lance Kearney (120), Collin Kearney (138) and Robert McCrork (150). Also coming up one win short of an automatic state berth and having to settle for alternate spots were Lincoln Guthrie (Norwayne, 126), Greyson Siders (Dalton, 165), Jack Waldron (Orrville, 175) and Nate Morris (Chippewa, 215).
—There will be a big change at this year's state meet as the girls state tournament will be held concurrently in The Schott. There will be one division for all the girls.
Representing the area will be West Holmes' Cylie Couch (105), Chippewa's Gabi Gartin (110, Mentor Regional champ) and Isabella Adams (155), and Rittman's Merrick Gibson (120).
Bowling
Triway competed in the Div. II state tournament, with the girls placing fifth on March 3 and boys taking seventh on March 4.
The Titans girls weren't able to defend their team title despite a strong start. Addy Meshew (259, 166, 238, 663) was the state runner-up and a first-team All-Ohioan while 2022 state champ Emma Yoder (171, 236, 181, 588) placed ninth and was second-team All-Ohio.
Triway's girls earned the top seed entering Baker match play but lost 3-0 against No. 8 seed Sandusky Perkins.
Aeron Meshew (175, 252, 202, 629) placed 17th as an individual, missing All-Ohio honors by just three pins. Owen Fiesler (196, 180, 224, 600) placed 26th.
—Wooster will bowl in the Div. I state tournament March 10-11. Representing the Generals will be district champion Abbie Leiendecker and Dawson Gaynor.
Aaron Dorksen can be emailed at AaronDorksen24@gmail.com.