District baseball has strong local flavor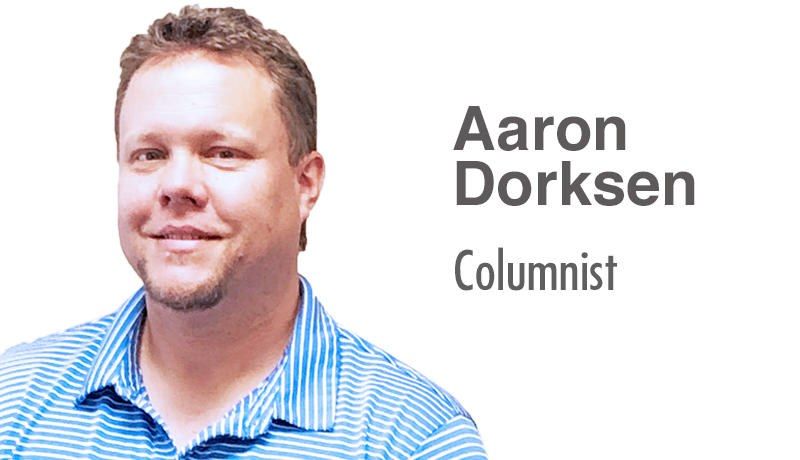 A few thoughts from the week in sports …
The high school spring sports season is a sprint, rather than a marathon.
The spring season is shorter than fall or winter, and Ohio athletes battle a wide range of weather conditions. Then when the calendar turns to May, it's sudden-death time. It's win or go home in sports like baseball, softball, tennis and lacrosse.
In track and field, athletes must make the top four in their district and then regional events, or else their season comes to an abrupt end.
It can be tough to keep track of when and where teams and athletes are competing these days, with some daily newspapers not printing area schedules like in years past.
I've been following the postseason the best I can with time available and have been particularly impressed once again with area baseball teams.
A whopping nine local baseball teams won sectional titles and advanced to district tournaments.
Seven local baseball teams reached district finals, which is incredible and has to be an area record.
As of the May 24 morning deadline for this column, Division I Wooster, Div. II Norwayne, Div. III Waynedale (defending state champ) and Triway, and Div. IV Hiland, Dalton and Hillsdale had advanced to district finals.
Making the districts but losing in the semifinals were Div. II West Holmes and Div. IV Rittman.
We have an outstanding mix of young and older coaches in this area, as well as players ranging from freshmen through seniors making big contributions.
Wooster's 4-1 sectional final win over Normandy was one of the best baseball games I've watched in a long time. The Generals used a complete team effort in front of several hundred fans led by sophomore righthander Brady Bowen (6 IP, 8 Ks) and senior third baseman pitcher Elisha Steiner (save, two-run single).
Senior righty Ben Rabatin, a Kent State signee and MLB draft prospect, came in blazing with his 94 mph fastball, but the Generals scrapped their way to their first sectional final win since 2016.
"This is what we want this to become and build up to," Wooster coach Steve Young said of getting over the hump and reaching the district after a seven-year drought. "It's been slow and steady, but I just felt like over the last several years the foundation has been laid by previous guys we've had and other guys have stepped in and just continued to build."
The Generals then won their district semifinal on May 23 by beating Brecksville 6-4 as Brady Bowen struck out nine in 6.1 innings to improve to 9-1, setting up a district final matchup against top-seeded Cleveland St. Ignatius on May 24.
Wooster senior shortstop Blake Bowen and Waynedale senior pitcher Trey Barkman are headed to Kentucky and Ohio University, respectively.
Blake Bowen has caught the attention of MLB scouts, with 11 teams talking to Young about him, but it's uncertain if he will be selected in the 20-round draft that will be held July 9-11.
Underclassmen like sophomores Brady Bowen and Triway shortstop Grant Schag have stepped up big-time, which bodes well for the future.
There have been lots of other impressive coaches and players at area schools — too many to name without slighting someone.
I talked recently to Triway coach Justin McDowell about the sacrifices high school baseball (and softball) players make, such as working long hours on their field just to get it ready to play. What other sport has to get their field or court ready?
"We worked for 3 1/2 hours to get our field ready for the Carmichael classic after it rained the night before, getting there at 7 a.m.," McDowell said. "It's just what you do."
After doing everything from hitting Wiffle balls in a gym in February to raking out puddles on a 40-degree day in early April, it's great to see so many area baseball players enjoying well-deserved moments in the May sun.
Wooster baseball reunion
Prior to this spring, the last Wooster baseball span of three straight league titles occurred way back in 1983-85.
Several members of the Wooster teams from 1980-85, which were all coached by Van Peterman, got together for a reunion this spring at Wooster's JAFB.
Peterman was part of the reunion, reminiscing with players about an outstanding era in which his teams went 115-58 and were conference champs or co-champs from 1983-85.
Returning for the reunion of Wooster baseball teams from 1980-85 were former players Mike Wise, Doug Johnson, Mike Wencel, Mike O'Brien, Don Coots, Todd Johnson, Dan Hageman, Rod Aukerman, Dennis Meade and Mike Baird.
Peterman left Wooster after the 1985 season to coach at Westerville South.
Prior to coaching the Wooster varsity, Peterman was the JV coach and varsity assistant for several years. Among those he mentored during that time was a long-haired young outfielder named Mike Plant (now the Bargain Hunter/Wooster Weekly News editor).
Parting shots
Congratulations to Wooster on winning the Ohio Cardinal Conference All-Sports Trophy for 2022-23.
Wooster totaled 116 points based on conference finishes to edge runner-up Ashland (113). The rest of the conference went like this: Lexington (108), Mount Vernon (88), New Philadelphia (78), West Holmes (65), Mansfield Senior (56.5) and Mansfield Madison (56).
—It was sad to learn of the passing of NFL Hall of Famer Jim Brown at age 87 this week.
From my earliest memories of sports, the former Browns great was ingrained in my mind as the greatest NFL player and Cleveland athlete of all time. I still stand by that opinion today.
Brown becomes even more impressive when you learn about his social activism and community involvement. Even our heroes are human, though, and Brown had some dark periods when he was charged with domestic abuse.
All things considered, I think Brown was a good man. Legends never truly die, and he will be remembered for as long as the NFL exists.
—Picking the Mount Rushmore of Cleveland sports starts out easy with Brown and LeBron James, but it gets trickier to come up with the next two. I'd add Bob Feller and Jesse Owens.
Of course, it's hard to leave off people like Paul Brown and Otto Graham. For more recent greats, some might argue for Jim Thome and Jose Ramirez.
Aaron Dorksen can be emailed at aarondorksen24@gmail.com.