Facing the fear of the unknown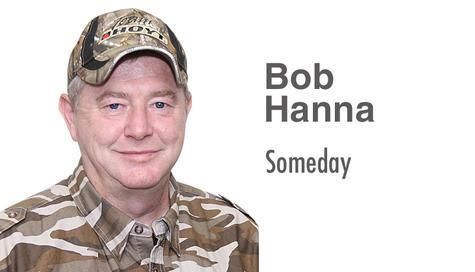 Hey y'all, we were so anxious to see our first Kentucky fall with all the bright colors in the hills. Well, we got to see them for about a week, and the weather from the hurricane arrived and pretty much wiped them out. When the high winds came through, it was literally raining leaves and pine needles.
We were hoping to come back to Holmes County to play tourist. It is hard to beat the colors of Holmes County in the fall. We did get as close as McConnelsville, Ohio on a road trip last week. God's colorful masterpiece was on display.
One thing I didn't mention in our last article was, after assisting the hunters with the youth hunt, I hit a buck with my car on the way to my daughter's house in Pickerington. We have minor damage to the left-front corner of our car, as the deer was actually hit by a vehicle coming the other direction and thrown into ours. Kind of ironic, don't you think?
One of the aspects of our move to Kentucky required us to step into the unknown: a new house, new friends, new everything. As I said, some called us courageous, crazy and a lot of other things. I want to be honest with all of you in telling you it generated a lot of fear and anxiety.
But by following my own advice through the Someday philosophy of chasing your dreams while you are able and asking for God's guidance, I write to you from Sanctuary Hill.
We were so anxious to hunt this new territory and seek new adventures, and after the youth hunt, that got the huntin' blood flowin'.
So it's one thing to dream about it. It's another to prepare for it. But when the time comes to head out, a combination of fear, excitement, adrenaline and panic all roll into one. This past weekend (Oct. 17-18) was Kentucky's early muzzleloader season. I had heard so many conflicting stories about the deer population in our area that I was unsure if we had any deer at all.
Even if I didn't fire a shot (which, by the way, I didn't), I at least had to get out there and find out for myself. So Taryn and I got in the side by side and set out to set up our trail camera and some corn to capture the real story. I did sit out the last evening in a blind, which in itself was thrilling. In our initial scouting trips, we found a large area of open timber with actually a fair amount of trail sign along with a dense area of brush and younger pine trees. Just sitting there in the serenity of nature overcomes the fear and replaces it with therapeutic peace — a closeness to our God that gets tossed and thrown in the bustle of everyday life.
So on to the exciting part. After my muzzleloading journey, I drove home with the SD card from the corn pile we set up. Now mind you this camera had only been on for about 30 hours. Turning on the computer, the card revealed (beside the goofy-looking guy setting up the camera) a couple nice young bucks, one four point and one eight, along with several nice does. It also caught a huge fox coming through. We were thrilled to see our local deer population alive and well.
So here's the deal: What is it you would like to do? Where would you like to go? What is it you fear? The fear of the unknown can stifle even the best of us.
I know someone who can help with that. He is the one who helped David defeat Goliath. He is the one who brought Shadrach, Meshach and Adednego out of the fire. He is the one who parted the Red Sea when the Israelites were being chased by the Egyptian army.
All you have to do is ask. He's waiting — waiting to hear your voice acknowledging your fears and seeking his presence in your life.
God bless.