Getting settled in to our hunting camp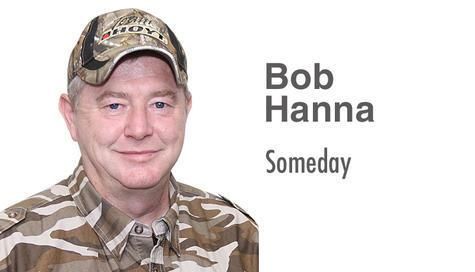 Welcome to November. The colors are changing fast, and a chill is in the air. Yep, hunting season is in full swing.
We feel like those fidgety squirrels hustling about storing nuts for the winter. We try to get everything ready for the winter months, but something new shows up that requires our attention.
Well, as is the case, in trying to decipher my trip diary (yes, I have trouble reading my own notes), I missed Cabela's number-three in Sidney, Nebraska, where we also stayed overnight. No, not at the Cabela's, a hotel.
So finally we are heading for the Q Creek Ranch. It's very hard to sleep from anticipation, so we just pass out (at the hotel). If you've never been out West, my goodness pictures do not do it justice. It reminded me of the words from "America, the Beautiful."
"Oh beautiful for spacious skies, for amber waves of grain, for purple mountain majesties, above the fruited plain."
So after climbing and climbing, we reached the Lincoln rest stop at 8,700 feet, and it was very windy. We then turned north toward Medicine Bow, Wyoming.
In the town of Medicine Bow stands the Virginian, a historic hotel that dates back to the old wild west stories of cowboys and outlaws and gunfights. We stopped and got to walk through it. It actually is still a functional hotel with the sitting rooms and old-style accommodations. They also have more modern rooms in another building. They showed us dated pictures of the hotel and bullet holes in the walls from a gunfight that took place in the saloon.
When we finally reached the driveway to the ranch, it was a 7-mile trek on a winding dirt road (mud, due to the rains, and my truck is no longer white) to the base of the eastern base of Shirley Mountains.
Just the sight of the ranch with the mountains background is breathtaking. As I mentioned, the ranch actually owns about 360,000 acres and controls another 200,000 acres of government BLM land. In the summer months, they told us they range over 8,000 cattle.
The manager told me on the phone if we had a hard time finding it to give him a call. I told him I have been to the ranch on Google Earth a hundred times.
Once we arrived at the log cabin hunting lodge, we met with Tad Anderson, the camp manager who introduced us to the staff and got us settled in. He told us the pressure was on. The first week of elk season they were eight for eight on filling their tags and three for three on the second week.
We met our guide, Tom Stehl from Montana. Tom and two other guides from Montana had been guiding for the Q Creek for several years.
Our meals at the ranch were prepared by two ladies, and all of them were fantastic in quality and quantity: buffet for breakfast, full-course meals for lunch each day at the lodge (so sack lunches), top-notch dinners each evening and there were only four hunters in camp.
So our first morning we headed out in the ranch pickup with our guide. Taryn's mule deer season would not start until day three, so we kept an eye out for a good buck. One thing I suggest, as we did with our guide, is that you need to communicate with him what you would like to harvest, keeping in mind the potential of the area.
The guide in turn can help you understand if the goals you're after are attainable. As hunters we need to remember what is real and what is only a dream in our pursuits.
I had set the bar fairly high at a 350-inch bull for at least the first day. When hunting, make sure you follow your guide's instructions to keep you safe.
Read the game laws to protect you from the hazards that could bring potential danger. In life always let God be your guide and read his laws in the Bible to keep you safe from worldly influences and dangers.
God bless.