Of weddings and hunting trips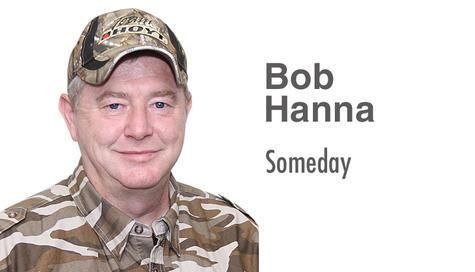 Well, our emotions are running rampant as I write. It is the morning of our third daughter's wedding. Raising three girls has definitely been a blessing but trying at times. We give thanks to the Lord daily for guiding us and helping to guide them as they grew up. We prayed for solid Christian men to find their way into our daughters' lives and establish the firm foundation we tried to raise them on.
Has it been perfect? By no means, no. But through the tough times, with God's gentle hand, he leads us and draws us back into his sanctuary.
So as we prepare for this day, we once again call on his blessings to make this day special for them. We'll let you know how it goes.
Update: We are on our way back to Holmes County following our daughter's wedding in Brentwood, Tennessee.
First, the weather: Rain had been in the forecast for at least a week for the day of the wedding, and of course this was to be an outside wedding. We did have a large tent set up for the reception, which could be used for the ceremony, but we prayed for dry weather. Result: Cloudy but dry.
The venue: The Ravenswood Mansion in Brentwood is a Civil War-era estate that was established around 1825 and has a restored and beautiful mansion. The bride and groom, they met when our daughter began working for (Dave) Ramsey Solutions in Franklin, Tennessee. A match definitely made in heaven.
The ceremony, the reception, the whole day went wonderfully well. We partied until we could hardly move. That, my friends, is why I'm finishing this article in a hotel room south of Columbus. I'm too exhausted to finish the drive home tonight. Weddings are like hunting: 90 percent preparations and clean-up and 10 percent actual activity. Even though we started to talk a bit about safari preparation, I couldn't wait to share my latest hunt.
So my hunting buddy called me and asked if I wanted to go turkey hunting last Tuesday morning (May 7). Even though we had a full schedule getting ready for this wedding, I always make time to hunt. He said as late as it was getting in the season, there were no guarantees (there's guarantees in hunting?) that we could get a big tom bird to respond. But he had a place where some jakes (younger male turkeys) had been responding and might come in. I said I was fine with that.
Just the experience and time in the woods is worth it, even if we don't get one. He told me to be at his house at 5 a.m. So even with as many hunts as we've been on, I didn't get a lot of sleep.
We got to the woods and into our blind well before daylight. This actually is the same spot I took a big tom a couple years ago. My friend set up the decoys at about 35 yards. Then we sat and listened. As daylight approached, we could hear the gobbles in the distance. My friend answered back with his slate call.
Then it went crazy. Evidently some hens were not far behind us and came in off to our left. As the gobblers came toward the field, my buddy got really excited. Along with the jakes was a big tom (mature male), which he hadn't seen before. He came in only 15 yards to our left, but because I had my gun on a stand, I couldn't move.
When both the tom and the jakes got to the decoy, I had to wait for them to separate so I wouldn't shoot both.
When they separated, I rushed the shot and missed. Not only did I miss once, but also as he ran for the woods, two more times.
Lesson learned/confessions: I had not practiced with this new gun at that distance. Panicking, I grabbed two more shells from my bag as my friend whispered, "He's coming back." That tom was so intent on killing our decoy that three shots didn't stop him.
When I collected myself and realized my mistake, the fourth shot dropped him. Crazy turkey, crazy hunt.
He's pretty close to the other tom I took there before. Unbelievable!
In both cases, the wedding and the hunt, we give God thanks for the special times in our lives to enjoy the richness of family and friends and share the experiences of life. Make sure that in all things God is first in your life.
God bless!