Remembering the old times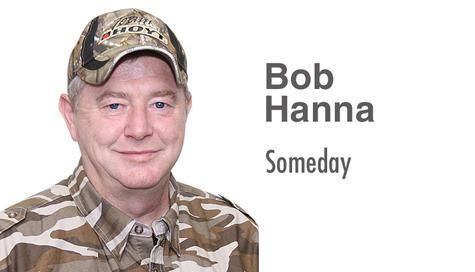 One of the things I emphasize in my Someday columns is the passage of time. I was reminded a couple of times lately of just how fast that is.
Our high school class recently held its 45th class reunion at Lake Buckhorn. Yes, I said 45th. You do the math. It was great to see my classmates again and to hear about their families. It was strange to hear many of them talk about "retiring" from their careers. Are you kidding me? Retirement? Isn't that for old people?
We were saddened to hear of the passing of some of our classmates as well as several who could not attend due to health issues.
Also as we celebrated the Fourth of July recently, I noticed a posting of the 50th anniversary of the flood of '69. I read the library in Fredericksburg was having a display of photographs and memorabilia from the flood. So Taryn and I paid a visit. For some, the flood was a news story of a disaster. For me, I was there. I was 13 years old and by chance had made plans to spend that Fourth of July weekend at my sister's house in Fredericksburg. Her four children (my nephews and nieces) are almost the same age.
We spent a lot of time there riding our bicycles around and fishing under the town bridge and behind the ball diamond. Fun stuff.
Because my sister and her family lived at a higher elevation from the downtown area of Fredericksburg, we had no clue, at first, what had happened that night. We knew it had rained most all night, but in the morning we looked out of the window and could see the whole downtown area was under water.
For you young people, this was before cellphones and I-pads and Nintendo and social media. Most communication was by land-line phone, letters and personal visits.
We were especially concerned about relatives and friends who we knew lived in the downtown area. As we watched the water recede, we could see the devastation. Over 20 people died that weekend from the flood waters. All of the bridges in the area were wiped out, so I had no way to get home. As the emergency responders kicked into gear, we were requisitioned to help with recovery efforts.
Are you kidding? At 13 working alongside the firefighters and rescue workers was like a dream come true. Even though it was tragic, we got to pump out basements, rescue property and ride on fire trucks. You know, adult stuff. One thing I remember specifically was the once slow-running creek had turned into a raging river and had changed course right across the local ball field.
In order to correct the flow of the water, they brought in dynamite to blow up the sandbar that was blocking the original path of the creek. They drilled down into the sandbar to drop in the charge. We were all ordered to evacuate the area. As the first charge went off, it was evident it was not deep enough and just blew off the top of the sandbar. I can remember hearing the windows in the neighborhood breaking as stones were thrown for blocks. The second charge was set a lot deeper, and I can remember as it went off feeling the ground rumble.
The sandbar collapsed into the hole, and the creek was restored to its original path. It took about two weeks to get some of the bridges restored so I could return home, but it was an adventure to a young boy to be able to help people in need.
As we look across the headlines, tragedy such as this happens every day somewhere. Earthquakes in California, wildfires in our forests, tornadoes, floods, happen without warning. God has given each of us a gift to help people in need. He has requisitioned you to be your brother's keeper and help in time of trouble. Even if you are not physically able to pump a basement or push a shovel, you still have a power much greater: prayer.
God bless!