20 years later: From the perspective of students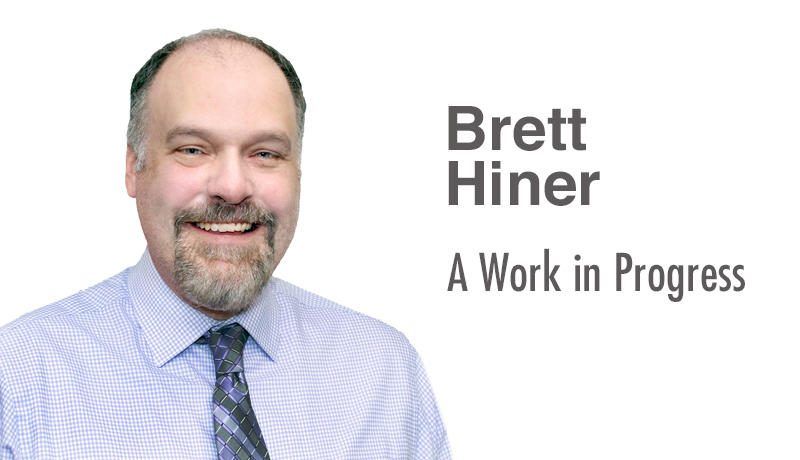 Six months removed from the horrific events of Sept. 11, 2001, some of the Wooster High School newspaper and yearbook staff members made their annual journey to New York City for the Columbia Scholastic Press Association's annual conference.
The conference, held every March on Columbia University's campus, is an opportunity for high school level journalism students to gather and improve upon their budding journalistic skills. Experiencing the conference and NYC is a highlight for many students who take advantage of the school's offering. However, it did not take long for them to realize the NYC of 2002 was a very, very different place than the year before.
"One of the first things our students do upon arrival is to head to the closest subway terminal and purchase a subway pass for the four days we are there," said Kristi Hiner, newspaper adviser and trip organizer/chaperone. "I will never forget walking down the subway steps and being immediately greeted by upwards of 10 National Guard troops, all yielding what looked like AK-47s. I think the entire nation felt the ramifications of 9/11, but I did not experience them until that moment."
That is not to say those living 475 miles away from the attack's epicenter do not vividly recall that day, nor have the images faded from the minds of those who sat in classrooms in 2001.
"I was in first grade at Cornerstone Elementary, and we were watching 'Between the Lions,'" history teacher Oliver Warren said. "The news broke mid-program, and as I remember it, we watched as the second tower fell."
Upon returning home later that day, his mother helped "put the day in perspective" — a task that would fall upon many parents and teachers in the days and weeks ahead.
WHS intervention specialist and coach Holly (Redmond) Pope, a freshman in 2001, recalls the important role her teachers played in helping make sense of this tragedy.
"It was particularly helpful when the history teachers explained that when we had children, the 9/11 attacks would be a huge part of their understanding of U.S. history, that any textbook written from that point forward would most definitely cover the attacks in depth," Pope said.
For other students, like WHS alum Eric Heller, every year, 9/11 comes full circle.
"I was a junior in Mr. Dave Snider's honors chemistry class when the first plane hit the World Trade Center," Heller said. "(At first) no one thought it was real, and once we realized it was, a quiet, calm, somber feeling came over the entire class, the entire school."
The room where Heller first received word of the attack as a junior in high school in 2001 is now the room in which he teaches his science classes.
In the days before social media and widespread smart-phone use, televisions were really the only way students could receive information, and the images left such an indelible mark on our youngest minds that many questioned their safety, even in Wooster.
"Not until my whole family was together that evening did I feel any sense of relief from the craziness that happened that day," Heller said.
Also a junior in high school at the time, Elyse (McDaid) Pycraft recalls the unsettling feeling she experienced while researching in the library. "How many planes were there? How many places were being targeted? Not knowing what was going to happen next and how many lives were going to be lost was really bothersome," Pycraft said.
A member of the high school yearbook staff, Pycraft was one of those students who, six months later, would experience the reality of the images being beamed across televisions into our school library that Tuesday morning, when she visited NYC on the CSPA trip. It is an example of how tangible experiences help solidify an educational moment.
"It was incredibly moving, walking down around the area where they had built plywood walls around where the towers had stood and continued to work on demolishing the remains of the buildings that could not be salvaged," Pycraft said.
"I remember our group silently walking along the wall, reading the names on the temporary memorial wall and stopping to write messages ourselves. It was a very somber moment, with tears in my eyes writing a message on the wall. I don't remember what I wrote, but I remember looking at all of the names and wondering about each person and their family and friends," she said.
Hiner said, "I think my lasting memory — and when I talk about it with the students who were on that trip, they feel similarly — is of the two blue beams of light that were shining up in the sky from where the towers fell. In the darkness and utter silence of a city that is, by its very nature, loud, those beams seemed to rise endlessly and peacefully. It may sound odd, but they seemed to be saying, 'We're going to get through this.' What a powerful message it was for the students to see in person and then bring those memories back to students in Wooster."
Parents and teachers shedding light and understanding on a tragic situation has become a lasting memory for students who sat in classrooms in September 2001. And they all spoke of the unique spirit that seemed to bond them to each other and their school in ways never felt before.
In a world that would be forever changed after 9/11, that spirit and light need to shine now more than ever.
Brett Hiner is in his 25th year of teaching English/language arts at Wooster High School, where he also serves as the yearbook advisor and Drama Club advisor/director. If he's not at work or doing something work related, he is typically annoying his children and/or wife. If he is not annoying his children and/or wife, he is probably whistling a show tune, curled up with a good book or watching the Tribe. These are three of the many reasons his children and wife find him annoying. He can be emailed at workinprogressWWN@gmail.com.