Here comes the sun ... no, honestly, it's coming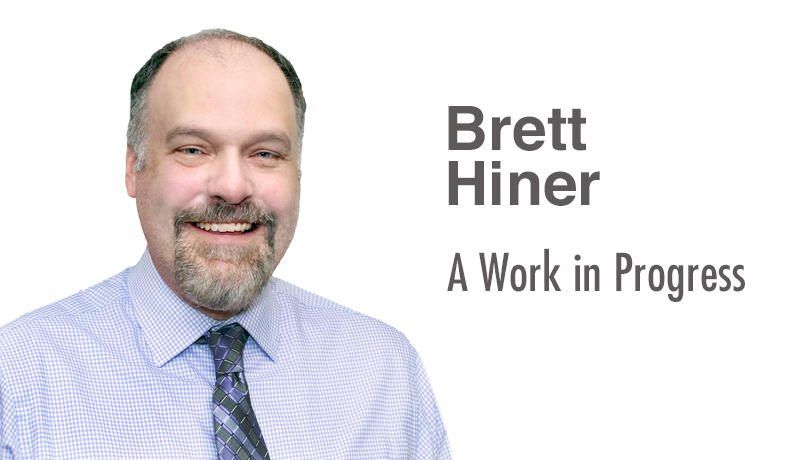 I tend not to get too wrapped up in the politics enveloping COVID-19, and quite honestly, I look forward to sitting down to write a column and not thinking about it. That goal is a tough thing to do when so much of what we experience these days flows through the COVID-19 filter, some welcomed and some not.
A year ago I was writing about its impact on our schools and the shutting down of so many relevant spring events in the lives of our staff, students and their families. I mentioned there needed to be an acceptance of this pandemic being an "us" problem and not a "me" problem, that that may be the only way we were going to make it through, at the time, the months ahead. Yet here we sit, over a year later.
A casual scroll through my Facebook feed has some friends continuing to tell me, indirectly, I have spent the past year of my life living in fear, cowering like a kid in the principal's office awaiting their punishment.
I think they confuse fear with caution and logic.
Others tell me, also indirectly, I should feel ashamed for taking the kids to the movie theater to see "Wonder Woman 1984" back in December (even though there were a total of five of us in the auditorium).
I think sometimes my passion for DC Comics leads me to living life on the edge.
Nevertheless, our families' existence the past year has been a careful balance between the two, dutifully listening to medical experts, respecting the health and safety of others, while safely visiting the occasional local restaurant from time to time.
I am not 100% sure where we are at now, but it does feel like the COVID-19 cloud is gradually lifting, a bit, and the crepuscular rays of the sun are beginning to seep through. That is not to say we are out of the woods and life can return to normal, but the forecast is there, if one is willing to look.
Last week Playhouse Square announced their 2021-22 season, and this month Broadway is beginning "pop up shows," an initiative that will put in motion safety protocols to gradually reopen Broadway this summer. As enjoyable as watching "Hamilton" on Disney+ may be, theater fans know there is nothing better than live performances, and after the difficult 13-plus months for all those associated with the arts, it is time to dim the ghost lights in favor of actual stage lighting.
Progressive Field is allowing 30% capacity to catch the Tribe in action. If the first week and a half of the season is any indication, there will not be much worth watching, but a Friday night game at the ballpark, listening to Hammy on the headphones, watching the sun set over downtown Cleveland while eating a dollar dog, with all the size and gloried texture of a Slim Jim, is a pretty special thing.
But maybe the best example of the vaccine doing its job are the touching videos spreading across the internet of grandparents finally hugging their children and grandchildren. One gaining the most traction is of Evelyn Shaw, a grandmother from New York, who was actually given a prescription from her doctor, reading, "You are allowed to hug your granddaughter." Naturally, the video and prescription picture have gone viral (sometimes social media can be used for good) and have led to some of the most touching videos to come out of the seclusion of the past year. Google "grandparent COVID hugs," and a slew will pop up to brighten your day.
With the country still in legitimate division, some will say, "I never stopped hugging my grandparents," but regardless of where your perceived COVID medical expertise/beliefs lay, it does not take away from the genuine emotion of our elderly, a group so tragically hurt and secluded from this awful pandemic.
Coming to work on a sun-drenched morning the other day, "Here Comes the Sun" by The Beatles hit the ole airwaves, and I do not recall the last time I was so moved by the synchronization of mind and spirit with music. In his lyrics George Harrison writes about the beauty of the oncoming spring but also his need for a brief respite from the business affairs of The Beatles.
Sneaking away to Eric Clapton's country home, George borrowed Clapton's acoustic guitar and began wandering his gardens. In Steve Turner's "A Hard Days Write," Harrison said, "(The song) just came to me."
Harrison's imagery of it being "a long, cold, lonely winter" and that it "feels like years since it's been here" perfectly capture this year-long cloud we have all been living under and the hope that the clouds are, indeed, beginning to part.
So regardless of where your own COVID-19 experiences have left you this past year, I am hopeful those "smiles returning to the faces" George so eloquently wrote about in 1969 are slowly coming back for all of us.