These reads are good for the beach ... or anywhere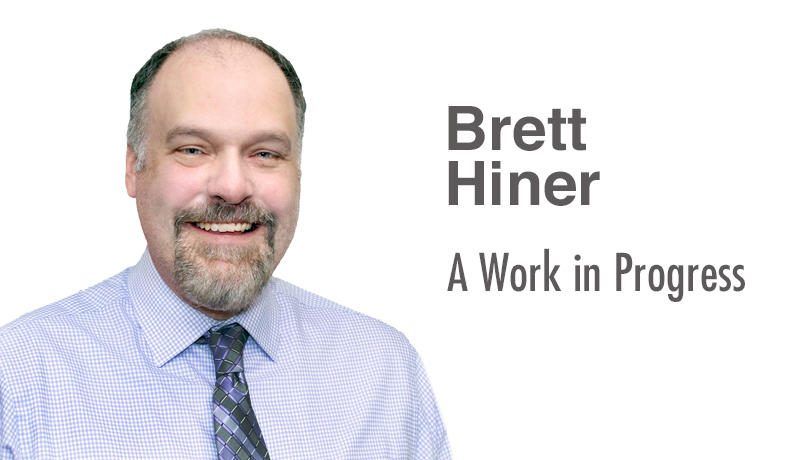 I do not think I have ever understood the term "beach read." I mean, sure, I get the idea people are literally reading the book while sitting at the beach, perhaps with their feet in the water getting lapped by calming waves, but what constitutes a "beach read"? Must it be nautical in nature? Or maybe it's a story that deals with erosion? Or threats you might encounter while reading on the beach? Which, if that is the case, Peter Benchley's "Jaws" might be a good example to fill that category.
A quick Google search tells me a beach read is defined as a book that is "compulsively readable" and is one that allows for the "escape from reality." Set aside for a moment that all books, regardless of location, allow for the escape from reality, but if I am lucky enough to find myself on a beach, I have already escaped from reality, so maybe a good book would simply be the icing on the sun-drenched cake, and here are a few worth noting.
—"The Plot" by Jean Hanff Korelitz — This mystery novel is based on the premise of: when are an author's ideas no longer their own? Jacob Finch Bonnor, author of two mildly successful novels, has writer's block. To supplement his income, he begins teaching creative writing classes to budding young writers. It is there he encounters a student who has only drafted the first few pages of a book but shares the plot of his story with Bonner, a plot he thinks is perfection.
Bonner eventually discovers the writer dies prior to writing the book, so he takes it upon himself to write his version of the book, borrowing the essence of the plot.
Naturally, the book is a critical/commercial success, and he thinks all is well until he receives a message: "you are a thief," it states. Thus begins his literary entanglement, filled with treachery and psychological suspense. It is a book fans of reading and plot construction would enjoy. Availability: Out now.
—"Falling" by TJ Newman — In the feel-good story of the literary world, "Falling" is written by a flight attendant turned author who literally used her navigational experiences to craft a finely woven thriller.
Newman said she knew she had an effective story when she asked a real-life pilot and colleague what he would do in a given situation, and his face turned white.
That situation? Flight 416 is on its way to New York when Capt. Bill Hoffman finds out his wife and two children are being held hostage by a man who has strapped them into explosive vests. The man contacts Bill in-flight and tells him that if he does not crash the plane, killing all souls aboard, then his family will be killed.
The pages to follow are filled with the effective type of suspense that makes for a can't put down read, but Newman's strength as a storyteller is the way she builds character. We understand the villain's motives but certainly do not accept them, and that makes for some moral evaluations of our own along the 285 pages. Availability: Out on July 6.
—"The Last House on Needless Street" by Catriona Ward — Eleven years ago, 6-year-old Lulu disappeared while spending the day with her family at a lake. Today, her sister Dee is still searching for her, and the truth is buried in the psyche of a very disturbed man.
Changing points of view has become all too common since the success of "Gone Girl," but few use that device as effectively as Ward, especially when that point of view fluctuates between a suspected serial killer, a guilt-ridden sister and the serial killer's … cat.
Early in the novel, a character states, "Everything in life is a rehearsal for loss. Only the smart people know it," and this thematic element is thoroughly examined by Ward's careful research of mental illness and its impact on those who are left to live with loss, both physically and emotionally.
I need someone else out there to read this book, if for no other reason than it is one that will fill book clubs with months' worth of discussion. Take what you think you know about the average thriller/horror novel, toss them in a blender, and you will get Ward's highly original work. I am not able to promise you will love this book, but I can promise you have never read anything like it. Availability: Out on Sept. 28 (but can be ordered/shipped from UK booksellers now).
Some well-deserved "beach read" honorable mentions go to Linwood Barclay's latest, "Find You First," a moral yarn centered around the growing increase of DNA testing kits and the answers, some unwelcome, they provide, and Will Leitch's "How Lucky," a story with a slight homage to Hitchcock's "Rear Window," but with more heart and laughs (both are out now).
Regardless of whether you are on a beach, hiking in the back country or lounging on your couch, these are just a few recommendations that might be worthy of your time. If you read them, drop me an email and let me know what you think, and send me some recommendations as well. I promise to get to them … on a beach or not.