WHS Class of 2020 stayed positive until the very end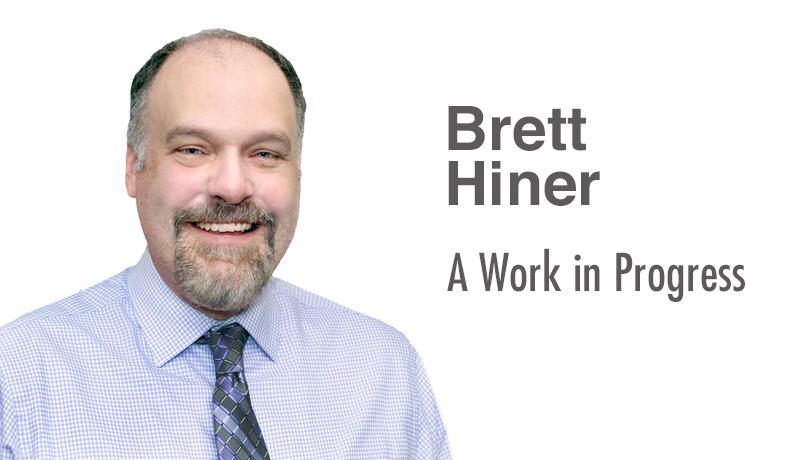 As graduation approaches, this is the fourth and final column featuring students and staff of Wooster High School.
Part four: student reflections
Knowing it could very well be the final writing assignment of their high school careers, a few weeks back I had my seniors write an essay reflecting on their five years at Wooster High School. With minimal guidelines and knowing it might potentially be shared in this column, all I asked was they not let COVID-19 and the end of their senior year dominate their papers.
When it is all said and done, if they entered as eighth-graders, students spend about 45 months in Wooster High School; COVID-19 took away two of them, leaving 43 months of moments and memories on which to write.
I will admit I was not prepared for the sincerity, the brutal honesty and the meaning of what high school is to so many of these seniors, but that is, and will always be, the beauty of writing: Everyone can do it when they care about the topic. As educators, sometimes all we have to do is shut up and listen.
Some students treated WHS as a living, breathing thing, and there is not an English teacher on the planet who would not be proud of the personification.
Madison McCoy started her essay this way: "For the classrooms that taught me all I know, for the hallways that greeted me with kind faces, for the gyms and stadiums filled with one community cheering behind me, for the lifelong friendships I'll hold on to so tight and be sure I never lose, and for the high school that will forever be a part of me, I say 'thank you.'"
Mason Garcia took the same approach, writing on how the years within the hallways changed him: "On your grounds, your fields, your gymnasium, your classrooms, your parking lots, your PAC and your Commons, I discovered myself."
Many mentioned favorite teachers: "A memory I will hold with Mr. Gerber is when I always wanted to get out of everything, but he always seemed to find a way to motivate me to do it," Logan Kotulock said.
Or favorite subjects: "I will never forget the Chicago field trip. Of all the people, I was fortunate to go with my choir class, my favorite people," Damion DeLeon said.
Or favorite extracurricular activities: "Being able to play a sport for my school is one of my greatest memories from high school. I was one of the first athletes with a disability to play on a school team in the entire state of Ohio," Evan Heller said in regards to his three-consecutive state championships as a member of the wheelchair basketball team.
Some took the more reflective path. "During quarantine, I think that we all realized that while we said we hate school, we secretly didn't know how much we actually needed it and what it would be like if it just suddenly ended," Nathan DeRodes said.
This sentiment was shared by classmate Daisha Brown: "I never wanted to leave high school the way that we did. I never wanted school to end the way it did. I never wanted school to be as stressful as the way it was, but I do thank every class I took because it's a big reason as to who I am today, and who I will become in the future."
For most, their high school experience is made up of moments that they will no doubt reflect upon when telling their children and grandchildren, "Let me tell you about my senior year."
"Playing (soccer) with my sister this year will always be one of my favorite things about high school," Jasmin Aguirre said.
Senior Aiden Call said, "The only thing that matters are those amazing memories that will be in our minds forever, until the day we pass. I know that the memories I have made with friends, and family alike, I will carry with me through college, and through life, because they are all meaningful in their own special way."
What may surprise many is the essays were overwhelmingly positive and grateful. "Wooster has one of the best staff of human beings I have ever seen. I owe so much to them. They saved my life. They truly did. The words, smiles, emails, talks, boxes of tissues and the amount of support that so many people have given me is amazing," Ian Miller said.
So much of what has been shared in this column were sentiments shared, in some form, in almost every essay I received. In a time of crisis and uncertainty and social-media nonsense and political ugliness, it is reassuring to know our students truly grasp what is essential, even if it comes disguised in a writing assignment.
"And once again, thanks for always bringing a smile to my face," Kyle Ward said, "even when we have to write very long essays."
Trust me, Kyle, when it comes to the Class of 2020, the smiles belong to the staff, families and greater Wooster City Schools Community.