A fall big day seems like a good option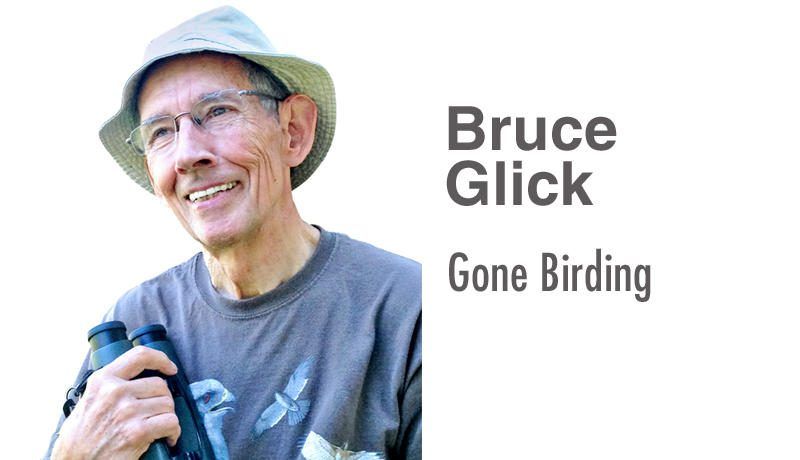 Big days are generally thought of as spring events when migration is in full swing with lots of singing and brightly plumaged birds heading north for the breeding season. In recent years some birders have taken part in a fall event called a "big sit."
While some folks enjoy spending a day birding in one spot, others would rather be on the move. The idea of a fall big day seems like a good option for lots of birders.
That's where e-Bird comes in. Now that birders all over the world can enter their sightings at one easily accessible internet site, it makes sense to do a fall big day. Anyone can go birding anywhere they want, for as long as they want. The results are quickly available, giving an idea of what birds are around on one fall day.
One of my friends here in the Goshen area suggested we see what we could find in our county on the Oct. 6 fall big day. There were only five of us, but we decided to cover as much of the county as possible. Unfortunately, after a month of almost no rain in Goshen, we had lots of rain on Saturday. In two days over 3 inches of rain fell with lots of it on Saturday.
I started out at our place, checking the feeders and then heading down to the dam and woodlots that stretch for more than 2 miles to downtown Goshen. A red-breasted nuthatch was calling close to the house in the same area where a pair nested earlier this summer. I wondered if it was one of the same birds or just one of the migrants showing up all over Indiana and Ohio this fall. At any rate it's always nice to have them around.
About the time I reached the dam and noted seven pied-billed grebes on the lake, it started to rain. There was only time to add some wood ducks and a kingfisher before taking cover. The next place to check was Fidler's Pond, formally a gravel pit but now a busy city park. It's big enough to attract lots of waterfowl each fall, winter and spring.
The rain had stopped, so I started walking around the 1.5-mile path around the lake. There were the usual mallards and Canada geese, but I didn't see the cackling geese that had been reported the day before. The first group of 16 American coots had arrived along with several pied-billed grebes.
On the far side, when I was as far as I could get from my car, another rain squall arrived. My raincoat kept part of me dry, but my legs and shoes were soon soaked. That's when I saw a larger grebe close to the shore. Although visibility was poor, I could see it was a juvenile red-necked grebe, a bird I haven't seen before in the fall.
After getting back to the car and changing clothes, I called other area birders who would be interested in seeing the grebe. The rain had stopped, and we were able to take some photos. I had never seen this juvenile plumage before with white and dark stripes on the side of the head. The bird will probably molt into winter plumage in the next several weeks.
Rain continued to plague us, but it was still a lot of fun. Later we got together for pizza at the Kauffman-Kennels home. While we were eating, Mary noticed a small yellowish warbler in the vegetation close to the window. It was an orange-crowned warbler, quite a nice but unexpected last bird of the day.
It will be interesting to see the results from around the world, and I know I'll put this event on my calendar for next year.
Good birding!
Reach Bruce Glick at bglick2@gmail.com or 330-317-7798.