Anna's hummingbird wintering in Indiana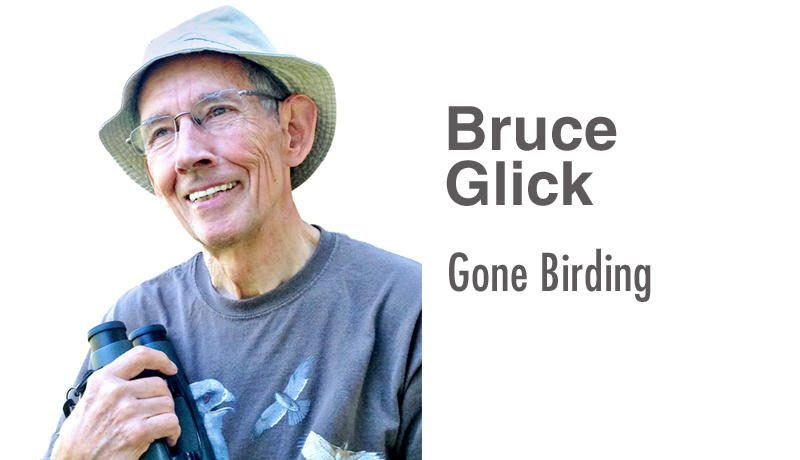 It's almost the middle of January. We normally expect to be in the Tucson, Arizona area this time of year. Anna's hummingbird is the most common hummingbird that winters in Southern Arizona. We expect to see them every day in Arizona during the winter.
On the other hand, we don't expect to see Anna's hummingbirds in Ohio and Indiana. I remember traveling with other Holmes County birders to see the only chaseable Anna's hummingbird in Ohio, a bird that stayed for some time in the Cincinnati area. When an Anna's hummingbird was reported last November near Gary, Indiana, I followed the reports with interest but didn't drive the 90 minutes to see the bird. Sometimes I have tried to see rare birds here in Indiana, but most of the time I stay close to home here in Goshen.
I knew this Anna's was banded around Thanksgiving by the hummingbird man, Allen Chartier. Allen has banded thousands of hummingbirds, but I'm sure he remembers Ohio's only Allen's hummingbird. I will never forget standing next to Allen and the homeowner, Mrs. Miller, as he realized that indeed he was holding an Allen's hummingbird, not a rufous as we had expected.
Because we are not traveling to Arizona this winter, I finally decided I should try to see the Anna's, which was still being reported in early January. When I reached the location, the homeowner welcomed me, and we walked around behind the house where the beautiful male Anna's was perched. The bird paid no attention to us, flying around the yard and at one point landing on an arbor quite close to us.
I am so glad I made the trip. Not only did I see the rare hummer, but I also enjoyed talking to Dennis, another person who has welcomed hundreds of birders, some of whom visited in 2020 and again in 2021.
To keep the winter blues away, I have been getting out every day, trying to see at least one new bird every day. So far it has worked. I've made two trips east of Goshen to the Pigeon River Fish and Wildlife Area. One day Gary Keister and I (in separate cars) found 15 trumpeter swans, and on another trip we saw a lovely Harris' sparrow that has been joining white-crowned sparrows in the front yard of a farm east of Lagrange. We missed the pine warbler and yellow-throated warbler that sometimes visit a nearby feeder.
I also traveled to the Lake Michigan shoreline, not finding many birds there but enjoyed seeing four red-shouldered hawks. A spotted towhee also has been seen in the same area, and I'll probably try again to see it later this week.
The snowy owl that was seen in December at the Goshen airport is again being seen in January. Redpolls and red crossbills also are around but in small numbers. I heard red crossbills at Pigeon River recently but haven't been able to see them at close range.
We continue to have over 2,000 geese and ducks on Fidler Pond every day. This former gravel pit turned city park has been the best place to see waterfowl. For the last five days, there have been four snow geese among the huge crowd of Canada geese.
Good birding my friends.
Bruce Glick can be emailed at bglick2@gmail.com.