Breeding Bird Survey helps us understand the bird population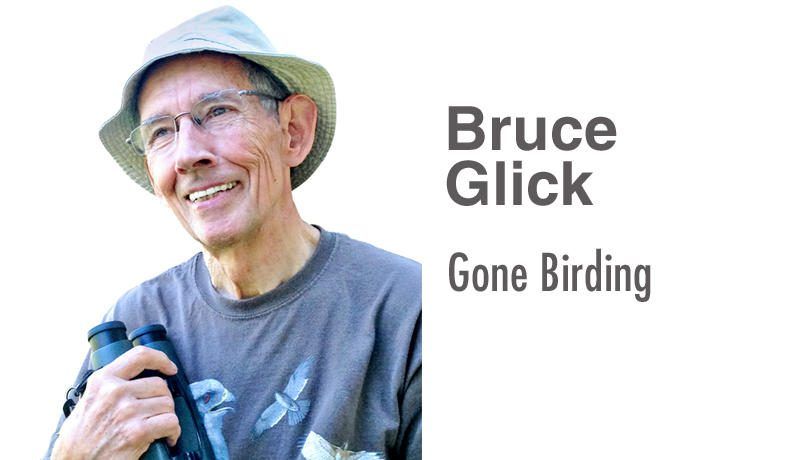 The North American Breeding Bird Survey is run by agencies from Canada, Mexico and the United States. Here's how they describe it:
"The BBS is the primary source for critical quantitative data to evaluate the status of continental bird species, keeping common birds common and helping the $75 billion wildlife-watching industry. Each year over 2,500 citizen scientists skilled in avian identification collect data on BBS routes throughout North America, allowing us to better understand bird population changes and manage them."
The BBS began in 1966 and was expanded in 1993 to include additional regions in Northern Canada and Alaska. You can access the information at the North American BBS summary and analysis website, where there is data for more than 500 species. There also are maps that show breeding and wintering distribution gathered from BBS and Christmas Bird Count data.
There is even a Patuxent Bird Quiz, which helps users learn information that will help them as they participate either in BBS or CBC surveys.
I used to do two or three BBS routes when we lived in Holmes County. Here in Northern Indiana I have only one route. Getting up at 4 a.m. to do one route is enough at this point in my life.
Finding a morning without rain or wind has been difficult this year. This morning looked good, and I headed out early for the 50-minute drive to the starting point located near the Indiana Turnpike, several miles northwest of Lagrange. After an uneventful drive to Shipshewana, a heavy fog rolled in, making progress very, very slow. I was a few minutes late at the first stop. Birding at 5:45 a.m. always involves listening for calls and songs. This was even more true in the fog.
BBS routes mean counting birds for three minutes at 50 stops, one stop every half-mile for 25 miles. My route heads south, following mainly back roads with little traffic. Some roads are paved while others are gravel. I love the stops that are far from any houses, but unfortunately that isn't always the case.
As usual I heard mainly common birds at most stops: lots of robins, catbirds, wrens, blackbirds, doves, yellow warblers, indigo buntings, cardinals, and of course starlings, rock pigeons and house sparrows. But there were other birds as well, including woodpeckers, flycatchers, orioles and swallows.
I only heard one wood thrush, red-eyed vireo, scarlet tanager, brown thrasher, sandhill crane and grasshopper sparrow. This is another good year for dickcissels, and I heard at least 15 today.
The best bird was probably a prothonotary warbler, singing on territory along a wooded river. The total of 70 species for the day was a bit better than some years. Most enjoyable today was watching a kestrel diving at a red-tailed hawk, perched high on a dead tree. This went on for several minutes until the hawk flew off, still chased by the determined kestrel.
I really enjoyed the morning. Now I need to total up all the data and enter it online. It's always good to be out birding, and BBS routes provide excellent practice for identifying birds by sound.
Good birding!
Email Bruce Glick at bglick2@gmail.com or call 330-317-7798.