Broad-winged hawk fans get wish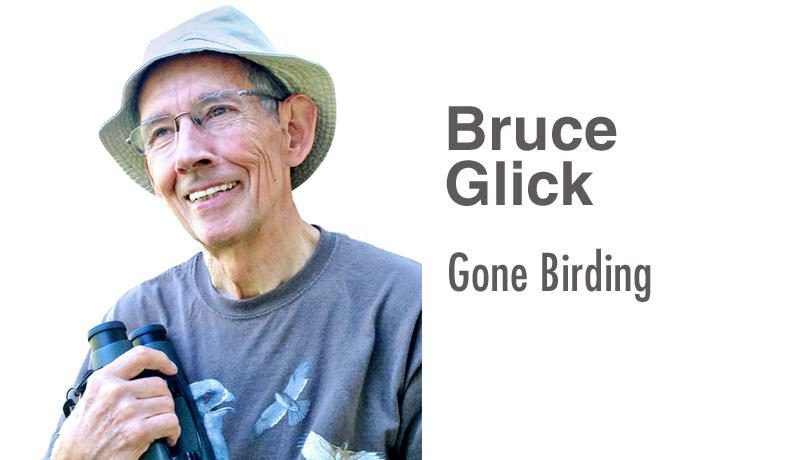 Every fall hawk watchers keep track of the weather around Sept. 15-25, hoping for a north wind with no rain and maybe a partially cloudy sky. They got their wish this year on Thursday, Sept. 17.
Helen and I packed a lunch, put the bikes on the back of the car and headed for Lake Erie Metropark. This park, just south of Detroit, Michigan, is located at the west end of Lake Erie, where migrating hawks funnel through as they head south from Canada. The north wind blows them closer to the big lake, at times forcing them to fly back to the northwest to avoid the lake.
The parking lot was full at the boat launch where the official hawk counting takes place. However, when we arrived, there were no hawks in sight, and the north wind was stronger than forecast. We decided to take a quick bike ride around the park until the activity picked up. Lake Erie Metropark is huge, and we biked 8 miles along the river and Lake Erie. Back at the boat launch, I decided we needed to drive to Point Mouillee State Game Area, about 3-4 miles south. This location has traditionally been the best place to watch when there is a strong north wind.
There were about a dozen cars at Mouillee when we arrived, and birders were pointing and watching the sky. We could see right away that there were several lines of broad-winged hawks overhead. With the strong wind, the hawks were streaming fast to the southwest, never needing even a single wingbeat.
We chatted with a number of birders over the next several hours as the hawks continued to come through. At times there were kettles of hawks south of us, coming back toward land after getting blown out over the lake. A few turkey vultures, northern harriers, sharp-shinned hawks, American kestrels and red-tailed hawks also were heading southwest.
I talked with a Michigan birder who had just found her 400th Michigan bird earlier in the week. We realized both of us had been at Mouillee on the memorable day years ago when over 500,000 broad-wings were counted, definitely one of the biggest hawk days ever in the United States.
At one point someone called out that a huge kettle was headed our way. The birds streamed overhead and just kept coming with a total of over 2,000 in that single wide stream of hawks. Later there was another group of at least 1,000 broad-wings overhead. It was an amazing afternoon.
Helen and I finally decided to head back to Indiana. We decided to drive the back roads instead of taking the interstate. The next day I received an email from one of the birders, giving me the totals for the 17th at Point Mouillee: 8,330 broad-wings, 83 turkey vultures, six northern harriers, 30 sharp-shinned hawks, seven red-tails and 18 kestrels. We also saw thousands of swallows, a few warblers, lots of cormorants, Caspian terns, great egrets, pied-billed grebes and a lone common gallinule. Someone sighted 11 American white pelicans before we arrived.
Next week I'll try to summarize some of the local fall birding reports. There have been some excellent finds during September.
Good birding!
Bruce Glick can be emailed at bglick2@gmail.com.