Fall birding picks up with rare sightings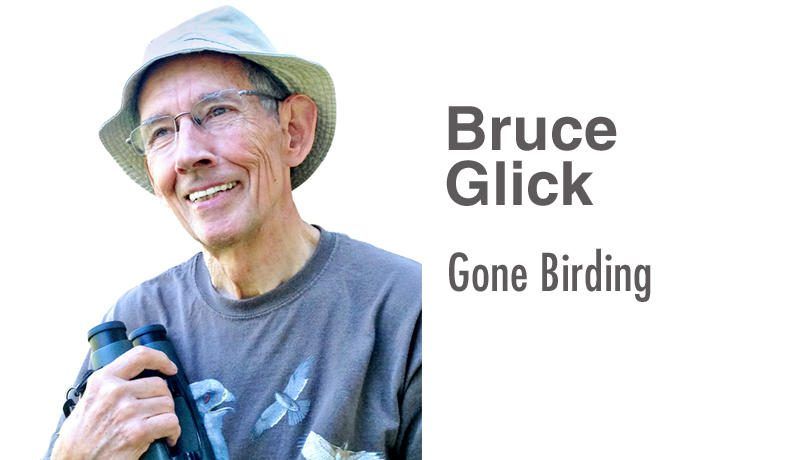 Listening to the birding hotlines and reading about rare birds showing up around the country made me realize fall birding is quite exciting during the second half of August.
A brown pelican was seen at Wendy Park in Cleveland on Aug. 16 and 17. Only rarely does one of these striking birds show up in Ohio, far from the Atlantic and Gulf beaches where they are usually seen. In all my years of birding in Ohio, I only saw one brown pelican.
At Knox Lake in Knox County, a little blue heron has been located for at least two or three days. Other birds reported in the Wayne/Holmes area include least bittern, Henslow's sparrow, sedge wren, barn owls and a blue grosbeak. Stilt and white-rumped sandpipers highlighted the 10 species of shorebirds reported from Wilderness Road in the Funk Bottoms Wildlife Area.
Common nighthawks are beginning to show up in places where they don't nest. Here in Goshen, where we hear them every morning and evening all summer, numbers have increased from three to eight or more as migrants begin to arrive. For the last number of years, we have not seen the large numbers of migrating nighthawks that we used to see in late August or early September.
Bob Guth is a local birder here in Goshen, Indiana. Bob keeps track of nesting and migrant birds in our area. He called to say he has been watching a gathering of purple martins along the Elkhart River southeast of Goshen. The numbers have grown from several thousand to 4,375 on the morning of Aug. 18. We know martins gather in large numbers before heading south for the winter but didn't know about this site.
This past winter there were almost no northern finches and red-breasted nuthatches in Ohio and Indiana, but the early reports this month seem encouraging for this fall and winter. A purple finch was already reported in Northern Indiana, and large numbers of red-breasted nuthatches are being seen in Michigan. We won't be surprised to see some of them showing up here in the coming weeks.
While on a walk with my wife Helen on Aug. 17, we heard three different Baltimore orioles along our route. This is about the time of year migrant orioles join our local birds before leaving the area. I haven't been hearing orioles very often for the last month or so.
Further afield, there are more reports of rare birds in Arizona. This is the monsoon season in the southwest when late summer rains bring rare hummingbirds to the area. A berylline hummingbird was seen regularly last week, and a plain-capped starthroat has been the celebrity hummingbird at Patton's Center for Hummingbirds in Patagonia. I have never seen either of these rare hummingbirds.
I hope you are enjoying these late summer days and that you get to see some interesting birds this fall. And, please, be safe these days.
Good birding!
Bruce Glick can be emailed at bglick2@gmail.com.