​Fall migration is in full swing in Ohio and Indiana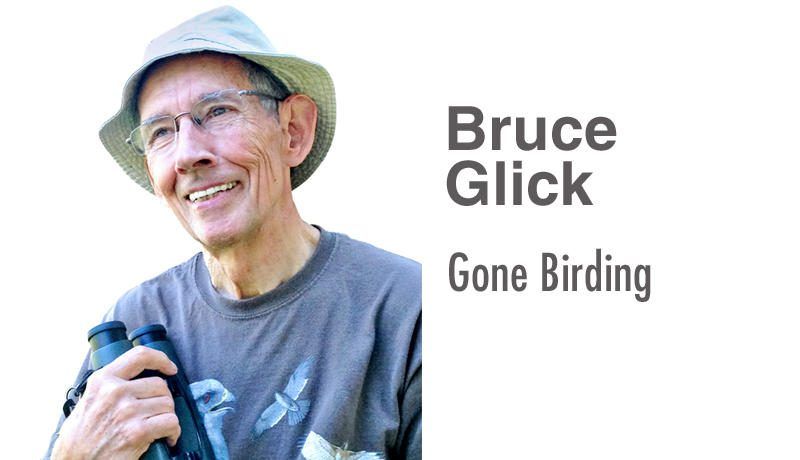 I just checked several rare bird alerts and Facebook pages to see what birds have been reported recently. Because there is now an earlier deadline for this column, I can only include sightings up to the Monday before publication. For folks who have access to the internet, it is quite easy to check on current birding reports, most of which now seem to be on the various Facebook pages.
The most interesting regional reports recently have come from the relatively limited Lake Michigan access points in Northwestern Indiana. Starting on Sept. 6, there have been as many as six jaeger sightings in a day and at least one jaeger seen for five days in a row.
At least one of these sought-after birds was a long-tailed jaeger. Fortunately that bird was close enough for the observer to get excellent photos. Some of the others were identified as parasitic jaegers, but a number were too far away to identify to species.
Lake Michigan birders also found an un-banded piping plover, a little gull and three whimbrels (fly-bys), and 150 sterna(common or Forester's) terns were counted at the Miller Beach lake-watch on Sept. 10.
Additional Northern Indiana reports came from several fall big day outings. One group found 17 species of warblers, four olive-sided flycatchers and 25 great egrets. Trumpeter swans also have been showing up at several locations in Lagrange County.
At a chimney in Middlebury, Indiana, 848 chimney swifts were counted as they flew down into the chimney at dusk. I've tried to count swifts going into chimneys and find it very difficult to get an accurate count.
We still had at least four common nighthawks in downtown Goshen on Sept. 6 including one adult that appeared to be feeding a young nighthawk (reported by Bob Guth).
Perry Miller, host of the Michiana Bird Hotline, heard a total of 181 thrushes flying over his place early on the morning of Sept. 9. There were several wood thrushes and gray-cheeked thrushes, but the rest were Swainson's thrushes.
I spent most of the morning on the 10th walking the trails from our home to downtown Goshen. There were several nice flocks of warblers with a total of at least 30-40 warblers. Most interesting were a yellow-throated warbler and an adult male black-throated blue.
The most common warblers were magnolia and American redstart. Vireos included white-eyed, red-eyed, warbling and yellow-throated. Good numbers of tree, barn and northern rough-winged swallows were flying low over the lake near our house.
The Bobolink Area Bird Hotline on Sept. 6 reported 16 species of shorebirds had been identified at Berlin Reservoir. The most exciting find was a red knot, a rare species that also has been reported at several other Ohio and Indiana sites over the past week.
A brown pelican was seen near Cedar Point along Lake Erie but reportedly was only viewable from a boat. Brown pelicans are rare in Ohio. Here at our place, hummingbirds are emptying the hummer feeders as they tank up for the long trip south.
This also is the time of year when western strays may show up at a feeder. There has already been one male rufous hummingbird reported not far from Goshen, but the bird only stayed for three days.
Good birding!
Bruce Glick can be reached at bglick2@gmail.com or 330-317-7798.