Best online dating sites and apps for retirees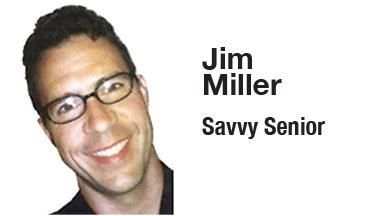 Dear Savvy Senior,
Can you recommend some good online dating apps or sites for retirees? I'm a 66-year-old widow and would like to find a new friend to spend time with but don't know where to turn.
Cautious Carol
Dear Carol,
Whether you're interested in dating again or just looking for a friend to spend time with, online dating sites and apps have become an easy and convenient way for older adults to meet new single people without ever having to leave home.
And to make things even easier, most sites today use match-making algorithms that factor in your interests and preferences so they can steer you to matches that are best suited for you. Here are some other tips to help you get started.
Choose a site
There are dozens of different match-making websites and apps available today, so choosing can be a bit confusing. While many sites offer free trials or watered-down free content, finding out the price can be difficult until you register and provide some information. In general, viewing complete profiles and messaging potential dates will require a monthly fee, which can range anywhere between $10 and $40 per month.
Some top mainstream sites/apps that are popular among older adults are www.eHarmony.com, www.Match.com and www.OKCupid.com. If, however, you're interested in more age-specific sites, some great options are www.OurTime.comorwww.SilverSingles.com.
Or if you have a specific kind of person you'd like to meet, there are dozens of niche sites like www.EliteSingles.com for educated professionals, www.ChristianMingle.comfor Christian singles, www.BLK-app.comfor black singles, www.JSwipeApp.com for Jewish singles and www.Facebook.com/dating for people who love Facebook.
Create a profile
When you join a match-making site, you'll need to create a personality profile that reflects who you are: recent photos, hobbies, interests, favorite activities and more. If you need some help, sites like www.ProfileHelper.comcan write one for you for a fee.
Practice caution
When you register with a site, you remain anonymous. No one gets access to your personal contact information until you decide to give it out, so be prudent to whom you give it. Before meeting, you should chat on the phone or video chat a few times, and when you do meet in person for the first time, meet in a public place or bring a friend along. And if someone asks for money or your financial information, don't give it out. Online dating/sweetheart scams are rampant, so be very cautious.
Be skeptical
In an effort to get more responses, many people will exaggerate or flat-out lie in their profiles or post pictures that are 10 years old or 20 pounds lighter. So don't believe everything you see or read.
Make an effort
A lot of times, people — especially women — sit back and let others come to them. Don't be afraid to make the first move. When you find someone you like, send a short note that says, "I really enjoyed your profile. I think we have some things in common." Keep it simple.
Don't get discouraged
If you don't get a response from someone, don't let it bother you. Just move on. There are many others who will be interested in you, and it only takes one person to make online dating worthwhile.
Send your senior questions to Savvy Senior, P.O. Box 5443, Norman, OK 73070, or visit www.SavvySenior.org.