Conservation success story celebrated at JAKES Day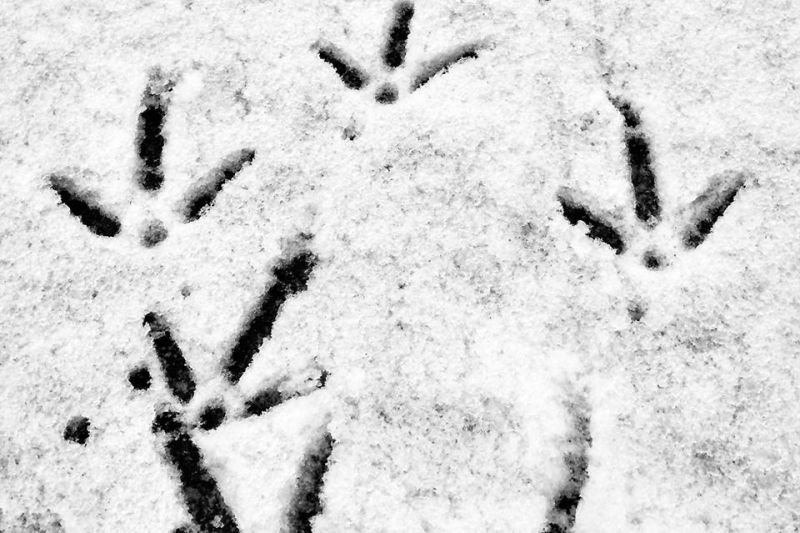 As I was riding my bike to work a few mornings ago, I pulled off the road to dig my camera out of my jersey pocket. I'd spotted a wild turkey all puffed up in a field across the way, and I figured I'd see if I could capture the image.
Although I encounter Ohio's largest upland game bird on a regular basis in my travels in Holmes County, catching them on camera has always been a hit or miss proposition, and my batting average is very low. Few creatures are more attuned to the feeling they are being watched than wild turkeys.
I've happened upon flocks of several-dozen seemingly oblivious birds just having a time, grazing their way through the corn stubble without a care in the world, only to see them vanish in an instant the second I slowed to watch.
This time was a bit different, for no sooner did I put my foot down than a whole flock popped into view running right in my direction. This in turn caught me so off guard that I largely blew the shot, but I was able to catch a short, bouncy video as the birds burst into flight when frightened by a car that lay between them and their deeply desired sun-soaked, forested hillside.
My turkey-spotting days will dwindle dramatically once Ohio's spring wild turkey season opens in just a few weeks and the birds dissolve into the forest understory for the next several months, emerging once again after the hunt has ended and this year's poults are up and out of the nest.
The wild turkey is a wildlife restoration success story second only, perhaps, to the return of the white-tailed deer.
Although native to the entire state, not a single wild turkey remained at the advent of the 20th century. Through reintroduction efforts begun in the 1950s by the Ohio Division of Natural Resources Division of Wildlife, the birds have rebounded to an estimated state-wide population of 200,000, occupying all of Ohio's 88 counties.
On Saturday, April 6 the East Holmes Sportsman's Club, in conjunction with The National Wild Turkey Federation and the ODNR Division of Wildlife, will host JAKES Day (Juniors Acquiring Knowledge, Ethics and Sportsmanship) at their club grounds at 6781 Township Road 310 near Millersburg.
The event, open to youth 17 and under, encourages active involvement in wildlife conservation and the wise stewardship of our natural resources through fun activities that help pass on the traditions of responsible hunting, principles of habitat management, and hunting safety and ethics.
This year's planned activities will include archery demos, trap shooting, a turkey still shoot and a natural history program on the wild turkey and its world (by yours truly). All youth age 17 and under are welcome to attend the event, which requires no reservations.
Onsite registration will begin at 8 a.m., and the event will run until the early afternoon, culminating with a special youth-only drawing for turkey hunts within the typically off-limits refuge area of the Killbuck Marsh Wildlife Area.
For questions on JAKES Day, call Dustin Taylor at 330-231-3295.